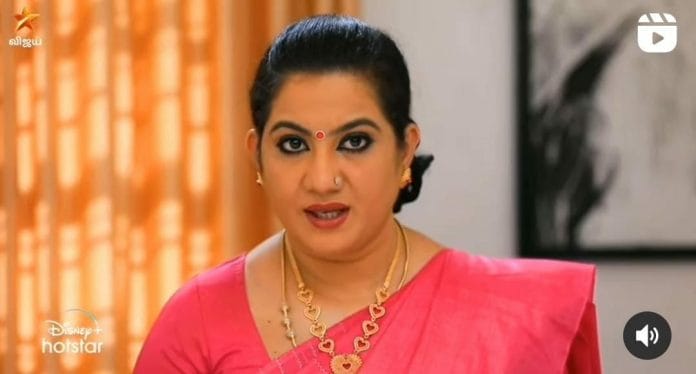 Mouna Raagam 2 Upcoming Story, Spoilers, Latest Gossip, Future Story, Latest News and Upcoming Twist, on TellyExpress.com
Vijay tv popular show "Mouna Raagam season2" starts after a break with lots of twist and turns. Now serial focuses on Sheela will reveal Kasthuri's truth to Kadhambari
In the previous episode we saw: Varun and Sakthi spent a quality time with each other. Varun noticed a goon following them. He fight with him to find the truth. He escape from there by pushing him down. Sakthi and Varun argued with each other over this issue.
Sakthi apologised to Varun for ruined his mood. Later, Rukmani confronted Sheela and demanded her to confess the truth she hiding from them. Sheela promised to reveal the truth to her. Later, Varun caught the goon and learn from him that Viswanathan send him to kill them.
In the upcoming episode viewers will see; Sakthi will scold Varun for fighting with the goon. She will advise him to leave from there. Varun will share with her that he won't cancel his trip for others. Sakthi will spend quality time with Varun.
Later, Sheela will take Kadhambari to her secret hide out. She will reveal to them that Kasthuri is alive. She was keeping her in her custody these many years. She will refuse to answer their questions further. Later, Rukmani will reveal the truth to Sruthi. She will get shocked to find the truth.
What will happen next? Will Shruthi get caught? Will Sakthi take revenge on Sruthi?
Upcoming episode will answer to our all questions stay tune with our space for more updates