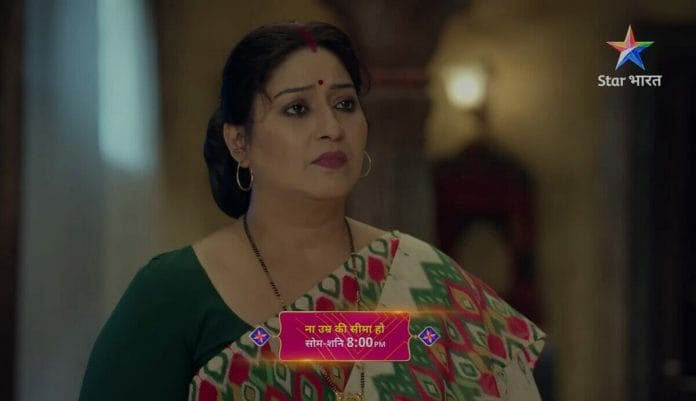 Na Umra Ki Seema Ho Spoilers, Upcoming Story, Latest Gossip , Future Story, Latest News and Upcoming Twist on tellyexpress.com
Na Umra ki Seema Ho is the newly launched show of Star Bharath. This show is about Vidhi, a young woman who falls in love with a middle-aged tycoon, Devratha! Now, the series focuses on Bimla's firm decision
In the previous episode we saw: Bimla met Dev in Balghar. She shared with him manything happened in her family. They couldn't come out of it yet. Both Hariprasad and Vidhi were important to her. She couldn't see them getting hurt. Dev said to her he could understand her situation.
Satyavati went through same pain of her in Chithra's matter. Bimla said to him that Vidhi need her support now. She requested him to marry Vidhi and take her from there. Dev said to her that Vidhi respecting her dad. He was important to her. He won't go against him.
If they get married they will fall down from his eyes. He refused to accept her request. Later, Pramod and Urmila talked with the doctor. He said to them that Vidhi was affected by rare disease. She won't survive more then 3 months. Later, Bimla open up with Vidhi.
In the upcoming episode viewers will see; Bimla will ask Urmila what happened to Vidhi? What's saying in this report. Urmila will tell her that Vidhi's state is critical. She only has 3 months left. Bimla will share her grief with Milapini mom.
What will happen next? Will Vidhi find out the truth? When will Dev marry Vidhi?
The upcoming episode will answer all our questions and stay in tune with our space for more updates.