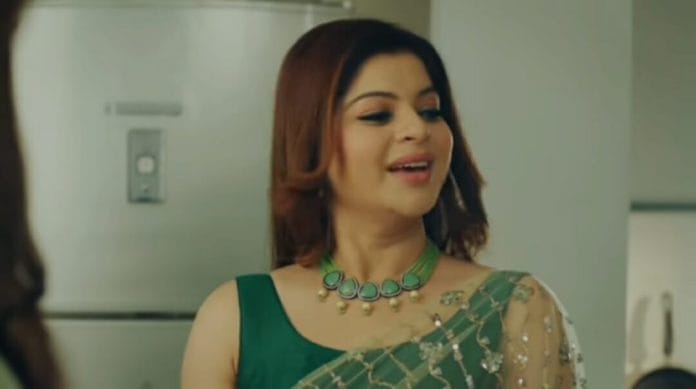 Na Umra Ki Seema Ho Spoilers, Upcoming Story, Latest Gossip , Future Story, Latest News and Upcoming Twist on tellyexpress.com
Na Umra ki Seema Ho is the newly launched show of Star Bharath. This show is about Vidhi, a young woman who falls in love with a middle-aged tycoon, Devratha! Now, the series focuses on Vidhi to control her feelings
In today's episode we see Vidhi thinking that she might be happy for this engagement. She wishes to see Dev's happiness. Whatever happening here according to Milani god's blessing. Meanwhile, Vidhi praises Amba's beauty. She asks Vidhi doesn't she looks perfect with Dev. They hears the relatives announced Raichand family reached.
Amba notices Dev and smiles. She says to Vidhi that only few members are lucky to get what they wish. She remembered the way Vidhi said to her, that she doesn't know whether Dev love her or not. But he won't marry Amba. Amba says to Vidhi that she wants to apply nail polish to her.
She couldn't bend down due to her lehanga weight. She demands Vidhi to apply nail polish to her. Amba places her leg on Vidhi to insult her. Amba says to her that she decided to don't tie her hair until she get married to Dev. She asks Vidhi does she know any hair style.
Vidhi denies it. Amba tells her that everyone needs a class to enter into Raichand family. Later, Dev notices Vidhi. Vickram gets upset hearing Sathyavathi didn't attend the function. Priya informs to them that she forgot to bring the engagement ring. Sathyavathi search for the ring and end up finding a letter.
In the upcoming episode viewers will see; The priest will ask Amba to call Dev's sisters to do some rituals. Amba will ask Kanika to join with them. The priest will tell them that 5 members wants to do this ritual.
Amba will request Hariprasad to send Vidhi. Vidhi will do that ritual without option. The priest will ask Dev to put the ring in Amba's hand.
What will happen next? Will Vidhi find out the truth? When will Dev fall in love with Vidhi?
The upcoming episode will answer all our questions and stay in tune with our space for more updates.