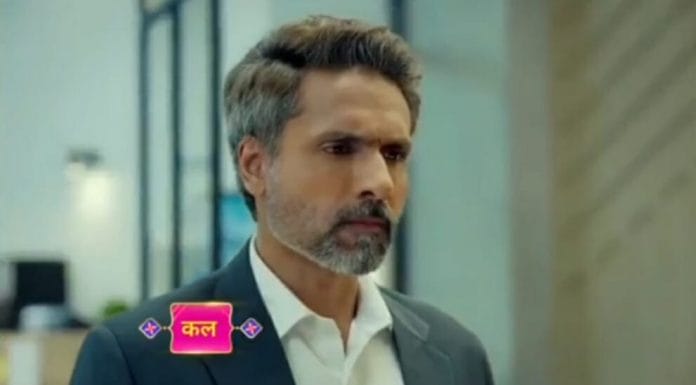 Na Umra Ki Seema Ho Spoilers, Upcoming Story, Latest Gossip , Future Story, Latest News and Upcoming Twist on tellyexpress.com

Na Umra ki Seema Ho is newly launched show of Star Bharath. This show showing Vidhi, a young woman falls in love with a middle aged tycoon Devratha! Now serial focusing on Vidhi impressed Dev
In the previous episode we saw; Abhimanyu said to Dev he don't understand him at all. He don't need money but it's his passion to cook. Business was Dev's dream not his. He added that Dev was not a right brother he was selfish that's why he humiliated him like this. Meanwhile Vidhi shared her lunch with colleagues.
Abhimanyu smelled her food and learnt the recipe of it. Vidhi shared to Dev that Abhimanyu seems interested in cooking. She praised about his family members in front of him. Dev asked her she lost her mind or what? He said to her strictly she was here to work not to discuss his personal matters in office.
He humiliated her for having zero knowledge to operate computer and wearing dress which don't suit to office. Later Vidhi felt panic recollecting the incidents. Dev felt bad for his brother.
Later he visited orphanage to spend time in his mom room. He noticed Vidhi there talking with kids. Media people gave news in media about Dev and Abhimanyu's fight. Family members got disappointed seeing it.
In the upcoming episode viewers will see; Dev will collide with Vidhi. She will ask him what's he doing here? Dev will tell her he wanna go out Is there another way?
Vidhi will tell him she know a way to go out. She will take him out. Vidhi will advise him to remove his blazer or else people will guess him as a rich person. He will appreciate her idea.
Both will get into auto and reach to his office.
What will happen next? Will Vidhi find out the truth? When will Dev fall in love with Vidhi?
Upcoming episode will answer to our all questions stay tune with our space for more updates.