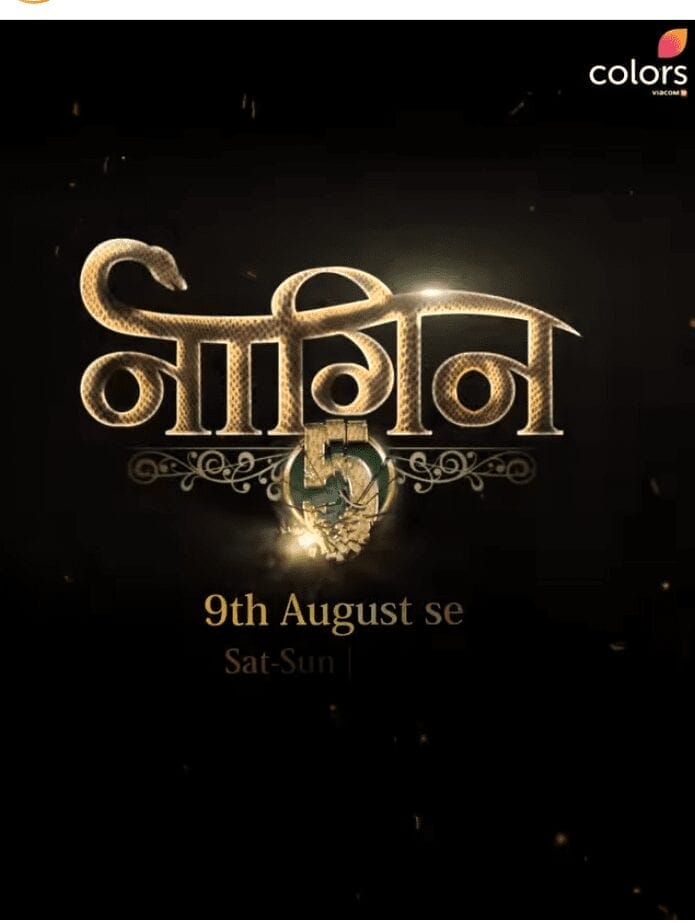 Naagin 5 22nd August 2020 Written Update on TellyExpress.com
The episode starts with Aarohi and Gautam asking Jay not to spare Veer and his friends. Jay asks his family to go home while he has to stay for Ali who is tensed. Jay's family leaves. Veer mockingly greets them.
After family leaves, Jay hits Veer. The latter's friends step ahead but he stops them and says that he got scared when Jay hit him. He hits Jay back. Jay says that he will die by beating him but he will be happy with that. Veer asks if he wants happiness and then beats him more. Veer's friends cheer for him. Noor's brother is about to step ahead but Noor stops him. Veer beats Jay more. Bani is about to go to them but Noor stops her saying that Veer and his family are dangerous and do illegal works too so Jay shouldn't have challenged him at first place. Bani asks her how she can let this happen. Pandit asks Saphera what is happening. Saphera says that fight has just started.
Bani rushes to Jay saying stop it. Veer looks at her and gets mesmerized. Bani gives Veer a lecture and asks him who he is to think that none will say anything to him. Veer replies he doesn't know and starts stepping towards Bani who looks down. "Dil ibaadat" plays. Jay comes in between and is about to hit Veer but the latter grabs his hand and keeps staring at Bani. Flashes of Hriday and Akesh's fight are shown after the latter saw Nageshwari and fell in love. Jay hits Veer. Veer doesn't give it back as he is too lost into Bani. Jay keeps beating Veer who just does not give any response and keeps looking at Bani with a smile. His friends take him away.
Noor's family look around for Noor. Bani realizes that only three out of five guys left with Veer. She rushes outside followed by Jay and she enquires about Noor's whereabouts to the guard who tells her the direction in which Noor went.
Bani is about to leave to rescue Noor but Jay stops her saying that he will come with her. Bani says that they don't know each other. Jay introduce himself as Jay Mathur. Flashes of Hriday and Nageshwari are shown. Jay says that now she knows his name so they can go together. Bani agrees.
Jay and Bani reach the jungle and find Noor's dupatta on ground. They also find Noor and Bani immediately rush to her. Noor is lying unconscious. Jay says that she is no more. Bani cries loud. Jay sees eagles in sky and asks Bani to leave since it seems like eagles' area. Bani cries and is not ready to leave Noor who was her best friend but she has to leave with Jay after seeing eagles.
They go to the main road where they bump into Veer who is on jeep. Bani says that Noor left the house because of him. Veer replies that she knows his address so should have come to his house. Bani calls him disgusting.
Police comes and Bani and Jay rush to stop their car but, after coming out, inspector goes to Veer and asks how he got hurt. Veer replies that he let someone hurt him for a person's happiness looking at Bani. Bani tells inspector about Noor and the police follow her and Jay but Noor's dead body is no more at the place where they saw her. Inspector leaves saying that they are wasting their time.
Jay and Bani wonder where Noor's dead body is when none came there after them. Veer says that their enemy number one is there and leaves. Bani thinks that Noor' brothers might have done something. Jay and Bani are about to go to different directions to search Noor when their hands touch after a thread of Jay's sherwani gets stuck with Bani's bangle. Jay removes the thread. Bani introduces herself as Bani. Jay gives her a card with his number asking her to call if she finds anything about Noor. He leaves.
Bani rushes to the jungle and finds a couple running away. The guy is hurt. She asks them what happened. They just run away mentioning a dead body. Bani runs towards the way they indicated and sees some men burying Noor. She recognizes that Veer is one of them as she sees him standing under an umbrella. She starts recording but accidentally hits stones getting their attention.
Bani runs away chased by two of the men. She hides behind a tree and men are not there but two eagles are flying in sky. She wonders from where the eagles keep coming.
The eagles are actually the two men who fly back to the place where Noor was being buried. They are all icchadaari Cheels, including Veer. They decide to leave. Bani comes back to that place but realizes that the sand is very hard. She wonders how it is possible since she herself saw them burying Noor there. She watches video and says that she hates Veer seeing his face.
On the other hand, Veer sit on his bike and is confused because usually eagles live on dead people but for the first time, seeing Bani, he saw his life in front of him. When his friends ask him what happened to him and why he let Jay hit him, he says that he was lost in Bani as he might be in love with her. At the same time, Jay faces some breathing problems and his skin changes a bit as he gets hit by moon rays. He recalls Baani and says that he felt love seeing her.
click to read:
Meanwhile also Bani thinks about Jay and says that two things happened with her today: she met one and immediately felt love seeing him, and also a person whom she started hating but it seems like she has been hating him since ages.
In the morning, at Singhania's Mansion, Balwant (Akesh's father's reincarnation) shouts at the staff ordering them to close curtains. He asks about Veer and just then he comes there with the other boys. Balwant scolds him for coming back at day and reminds him the day he had told him his truth.
Flashbacks starts. A little veer finds a snake in grass and runs away calling out for his father. Balwant looks on. Veer transforms into eagle and escapes from snake. Balwant reveals him that they got second life as eagles only and they should stay away from Naag Naagin who are their enemies and they won't hit from behind but on heart. He says that they have to stay in darkness. Flashback ends.
Balwant repeats Veer that he should go out at night when they are strong and their enemies are weak. He asks him not to go anywhere in the daylight. However, Veer ignores him and sees his brother Tapish coming. He starts talking about the girl. Balwant gets worried since it is written in his destiny to fall in love with enemy means Naagin. Veer says that if that is the girl then he is ready to die by her hands.
Bani comes back home too. Meera asks her where she was. Bani tells her about Noor's death. Bani is devastated after her best friend's death. Chachi asks Bani to bring breakfast. Bani realizes she forgot about it but Meera has cooked food and ask her not to worry and take that food.
On the other hand, Jay comes back home too. Arohi and Gautam rushes to him and are really concerned about him, especially Arohi. She says that he shouldn't have gone out in night of full moon since he is cursed and that is why he has breathing problems during full moon nights only, his skin has reactions and even his eyes change. Jay and Gautam don't take her seriously. Jay's siblings ask him where he was. Jay tells him that he was with a girl. The two understand he is talking about Bani since his jaw dropped seeing her. Jay says that he got silenced seeing her.
Bani is keen on getting Veer and Noor's murderers arrested so she wants to go to police station. Meera is worried about her since rich people can do anything but Bani cannot spare Veer. Meera agrees to help her. Bani says that she should tell her that she should tell everyone that she is going to police station. Meera checks that Kehar and Mehar are really sleeping and then asks Bani, who was about to go out through window, to leave from door.
Bani calls Jay but isn't aware that Veer is on the other side. Veer recalls getting Jay's phone while beating him. Bani tells him that she has proofs against those people who killed Noor and asks him to meet her near police station, thinking he is Jay. Veer replies that he will come.
Episode ends
Precap: Bani blames Veer for Noor's murder and says that also police is involved with him and covering a murderer. Veer is affected by Bani's words and wonders why he is feeling his pain and regretting his mistake. An eagle and a snake are seen fighting.