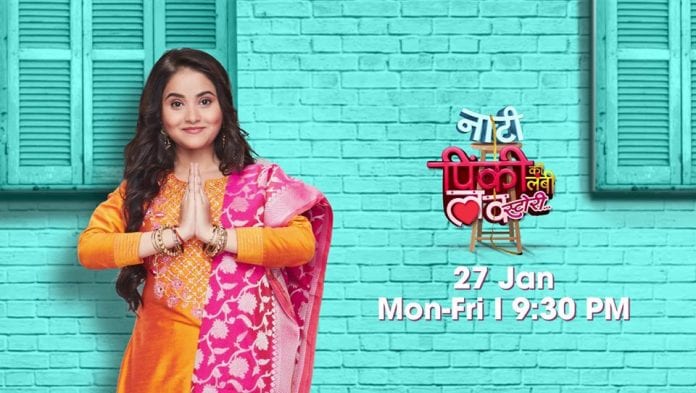 Colors show Naati Pinky Ki Lambi Love Story is winning hearts of Viewers because of its content.
The story revolves around the life of Lavanya Kashyap, nicknamed Pinky (Riya Shukla). She gets rejected by many grooms because of her short height. Nalini always gets worried about Pinky's marriage. Ram arranges Pinky marriage with Gagan and after marriage, Pinky founds the real nature of Gagan and his affair with Megha.
Pinky files Divorce and Ram is against divorce because for him his Prestige is more important than Pinky's happiness. Arjun who is a brother in law of Pinky ( Puneett Chouskey) helps her in her every problem like a shining armor. Gagan attempts to murder Arjun throwing him from the terrace but he gets saved. Pinky got to know this matter gets evidence against Gagan and handover him to Police.
But everything changes when Ram surrenders himself as the culprit behind Arjun accident to save Gagan. Pinky gets shocked and denies to file complaint against her father. Police release Gagan and Ram. Gagan thanks Ram for his help than Ram reveals him that he did it to save his Prestige, not for him.
In the upcoming episodes, Gagan plans to defame Pinky and Arjun's image in Infront of everyone. Gita asks him about his plan than he shows the Pendrive where he collected the close moments of Pinky and Arjun in compromising positions and he reveals that how he gonna prove the affair of Arjun with Pinky.
Revati Venkataraman i.e Arjun mom entry gonna spice up the drama. Revati had differences with Arjun because of Ananya and they get separated but this time she is entering in his life again to save him from Pinky.
How will Ram react with news of Pinky and Arjun's affair? Can Pinky prove her innocence?