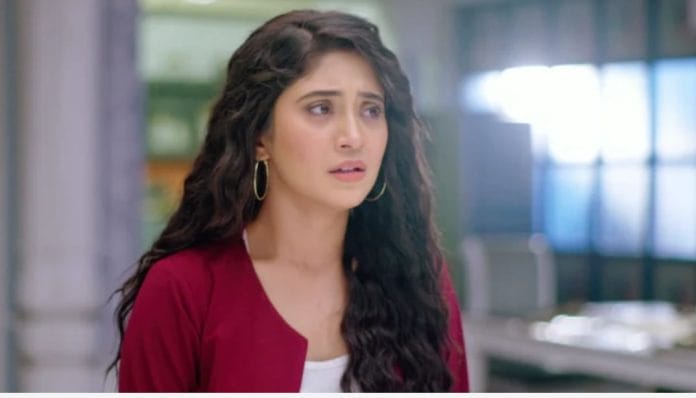 Next in Yeh Rishta Kya Kehlata Hai we will see Naira will find detective's number in Kartik's mobile and she will go to meet him. Detective will inform Kartik that Naira is standing in front of him.
Now, it will be interesting to watch Do Naira will learn Kartik is hunting for their lost daughter? Do Kartik will be able to stop Naira from learning the truth? How Naira will react learning the truth? Well, for all the answers keep watching Yeh Rishta Kya Kehlata Hai.
In the episodes it is seen, Kaira welcomes Gayu and Samarth. Gayu tells to Goenka's she was feeling restless thus thought to come back home. Goenka's welcomes Gayu and Samarth. Ahead, Gayu gives Kairav's gift to Naira. Kaira misses Kairav.
In the morning, Gayu tells to Naira that that she is feeling restless what will happen post baby comes. She questions a lot and Naira asks Gayu not to overthink as everything will be fine. Naira further plans a baby shower for Gayu and Samarth.
Ahead, Kartik gets a call from the detective he hired to find his daughter. Detective tells to Kartik that this time he fetched a lead for his daughter. Kartik refuses to listen to detective and asks him to shut the case. Later, he thinks he tired once to learn about his daughter and when he learnt nothing that was painful for him to bear thus this time he won't restart the search for his daughter. Naira comes to Kartik and tells him about Gayu's baby shower. Kartik gets happy.
Further, Suhasini announces that they are not going to celebrate Gayu's baby shower. Gayu over hears the talk and gets teary. Naira than suggests to Gayu that they can click pictures to celebrate the moment. Afterwards, Goenka's celebrates Gayatri's baby shower. Meanwhile, Kartik gets a message from detective and he urges Kartik to meet him. Kartik gets confused. He wishes to meet his daughter but burns his wish note. Naira stands shocked reading the half burnt note
Stay tuned with us to know what more will happen in the show.