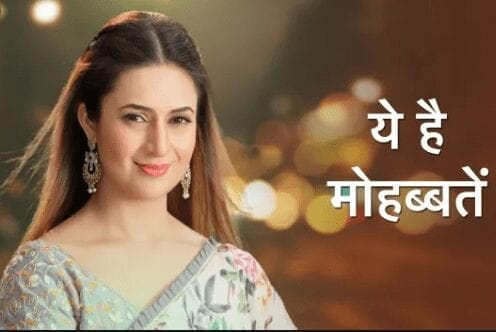 Next in Star Plus Yeh Hai Mohabbatein will see Natasha will bring some papers to prove Raman is not Raman but her husband Shardul.
So far in the episode it is seen Raman is proved that he is Raman only. Family hugs Raman. And Ishita ask Raman to stop listening to others and start believing on himself. Sudha suggests to give a public statement about Raman's changed face. Raman refuses and says to Sudha that they don't need to do that, as family is with him and he doesn't need anything else.
Now in the upcoming episode will see, Natasha will ask Arijit to suggest a plan against Bhalla's. Later, she will go to Bhalla house and will once again claim rights on Raman.
Here, Bhalla family will plan Ruhi and Karan's wedding. Natasha and Arjit will argue about how their plan get flop. Natasha will ask Arijit whether he has a new plan or not and Arjit will tell him about his plan and will plot his next move.
Further, Natasha will return back at Bhalla house, Ishita will ask her why she came in her house. Natasha will then tell her that she has come to prove that Raman is his husband Shardul. This announcement will leave the Bhalla family baffled and Ishita will refuse to accept it. But Natasha will ask her to look into the paper she had brought with her.
It will be interesting to watch what more will happen in the show.
Do Ishita will believe Natasha? Do Natasha will be able to prove Raman is not Raman but her husband Shardul? What is Arjit's next move against Bhalla's? Well, for all the answers keep watching the show Yeh Hai Mohabbatein, mon-fri on star plus.
Stay tuned with us for more news, spoilers and latest updates.