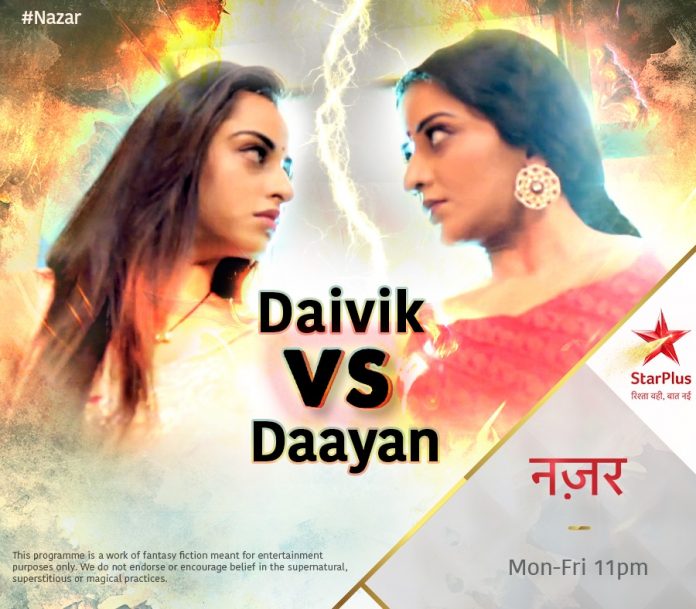 Star Plus supernatural show Nazar recently witnessed a leap in the storyline and currently, the focus of the story is based on the next generation of Ansh and Piya in form of Pari and Aditya. As reported earlier Urvashi will be killed with the combined powers of Ansh, Piya, Pari, and Aditya. Now it will be seen that Piya will not forgive Ansh for his mistake and will leave the house leaving Pari with them.
In the previous episodes, it's seen that Piya comes to Ansh home with Pari but soon starts leaving as she doesn't want to stay there anymore. Vedshree and the whole family stops her and apologizes her while Ansh looks painfully at her. She tells Piya that she and Ansh love each other and asks her to give him a chance again. Piya says if there is no trust then there's no love. She says that she doesn't want to be in a relationship without trust and She starts leaving with Pari but Ansh holds her hand.
In the upcoming episodes, it will be seen that Ansh tries stopping Piya but in vain. She denies forgiving him and will leave the house but before leaving she'll give Pari to Ansh. In the meantime they find Mohana statue glowing with Particles flying and they get worried for children in the house. They doubt that if the particles are going for Badhal. Ansh sees Pari and Adi watching them.
Will Ansh and Priya reunite for their children? Is Mohana back in their lives to haunt them? All these questions will be answered in the upcoming episode.
To know what will happen next in your favorite show, keep watching this space for new and exclusive update