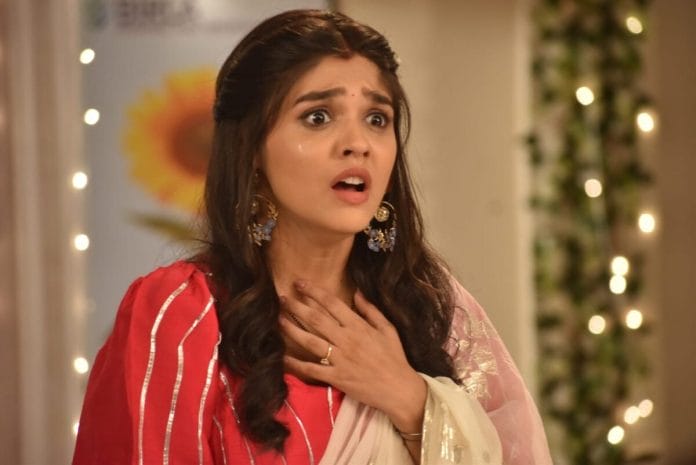 Yeh Rishta Kya kehlata Hai Upcoming Story, Spoilers, Latest Gossip , Future Story, Latest News and Upcoming Twist on TellyExpress.com
Show Yeh Rishta Kya Kehlata Hai will see high voltage drama with Neel trying to commit suicide. Akshara will save Neel at the nick of the time.
In today's episode, Harsh asks Manjiri and Neil to get out from the house. Abhimanyu asks Harsh he deserves to go out. Harsh asks Abhimanyu not to interrupt. Anad asks Harsh and Abhimanyu to stop. He lashes out at point that Manjiri and Harsh both did wrong by hiding the truth. Anand says to Manjiri that how she can hide the truth. He feels betrayed. Abhimanyu asks Anand not to blame Manjiri. Anand says Harsh and Manjiri has made everyone fool. Abhimanyu try to side Manjiri. Anand asks Abhimanyu not to interrupt in between.
Anand asks Harsh and Manjiri to answer. Harsh leaves the place. Anand goes behind Harsh. Abhimanyu tries to talk with Neel. Neel asks Abhimanyu not to give him sympathy rather he needs an answer today. Akshara asks Neel to listen to Abhimanyu once. Neel says his questions need an answer. Anand and Mahima go behind Harsh. Harsh says to Anand and Mahima if they are at his place to give him lecture than he is not interested.
Neel asks Manjiri why she has hidden the truth with him. He question Manjiri for not revealing his true identity to him. Neel says to Manjiri that she snatched his identity. Abhimanyu says to Neel that everyone love him. Neel says their love seems sympathy now. Anand and Mahima ask Harsh to do something and fix the mess.
In the upcoming episode, Neel will go missing. Abhimanyu and Akshara will look for Neel. Will Akshara be able to save Neel before it will get late, time will tell.
Stay tuned for more TV news, spoilers and latest updates