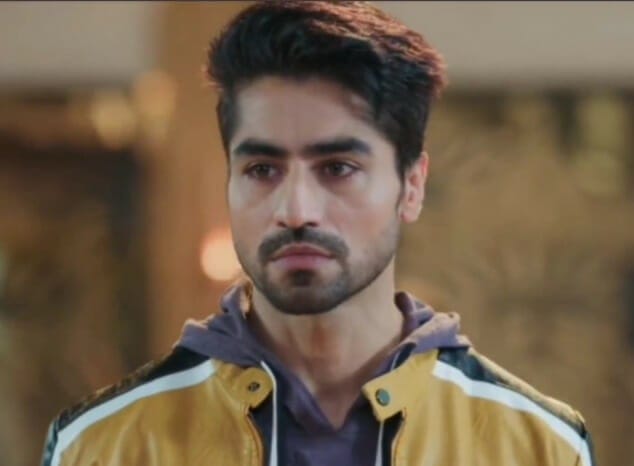 Yeh Rishta Kya kehlata Hai Spoilers, Upcoming Story, Latest Gossip , Future Story, Latest News and Upcoming Twist on TellyExpress.com
Arohi to bring drama in Akshara, Abhimanyu's life. She will turn Neil against Akshara, Abhimanyu.
In today's episode, Abhimanyu takes care of Akshara in the night. Akshara in the sleep demands baby. Abhimanyu gets teary. He prays to God to complete his family. He decides to find a solution for Akshara's complication. Akshara feels pain while plucking flower. Manjiri confront Akshara. Akshara reveal about her accident to Manjiri. Manjiri gets angry on Akshara about hiding the truth. She scolds Akshara about focusing on caree and ignoring health. Akshara tell to Manjiri that she panics thus she hide from her. Manjiri scolds Akshara. Abhimanyu comes for Akshara's rescue. He calms down Manjiri. Manjiri asks Abhimanyu if nothing is serious with Akshara. Abhimanyu lie to Manjiri and hide about Akshara's pregnancy complications.
Akshara decide to mail the music director about not reaching for the audition on time. She takes Abhimanyu's laptop. Abhimanyu worries if Akshara will see her reports. Akshara reads disturbing news. She shares with Abhimanyu that a renowned music director is looking for Maya's voice. Akshara gets adamant to get her identity back. Abhimanyu decide to support Akshara.
Mahima and Arohi join hands to keep veneration at Birla house to trouble Akshara, Abhimanyu. Elsewhere, Abhimanyu decide to tag along Akshara to the music director. Arohi hatches a plan to trouble Akshara.
In the upcoming episode, Arohi will do fake drama to belittle Akshara in front of Birla. Abhimanyu will give his support to Akshara. Neil will give an earful to Abhimanyu for always supporting Akshara and proving Arohi wrong. Arohi and Mahima will enjoy the drama. Will Akshara, Abhimanyu leave the house for their own sanity? Time will tell.
Follow this space for TV serial latest updates