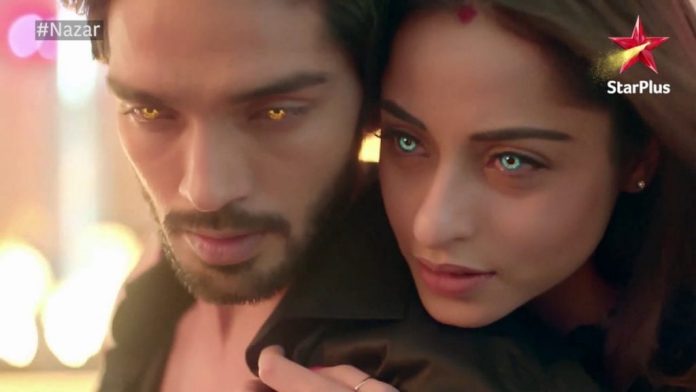 Star Plus popular show Nazar is seeing some major points these days in their story. As we have reported earlier that Pia and Ansh reunion is halted as the sea demons attack them. On the other hand, Tara is about to confront the biggest truth of her life. In short, the story of Nazar is really having so high-level twist in the tale.
As earlier, we have seen that Ansh seeks the 'makshika' fairy's aid despite Mohana offered to help Pia. In the face of this, Mohana decided to target Munna in order to force Ansh and Pia to seek her assistance.
Mohana's attempted to warn the family about the threat of Kohra went in vain and so, she decided to get Diavik's help to get rid of her. Meanwhile, Dilruba entered the house as Mayank's ex-girlfriend.
Rahul tortured Mohana with his supernatural abilities while Tara came across Sanam, who turned out to be Mayank's former fiancee.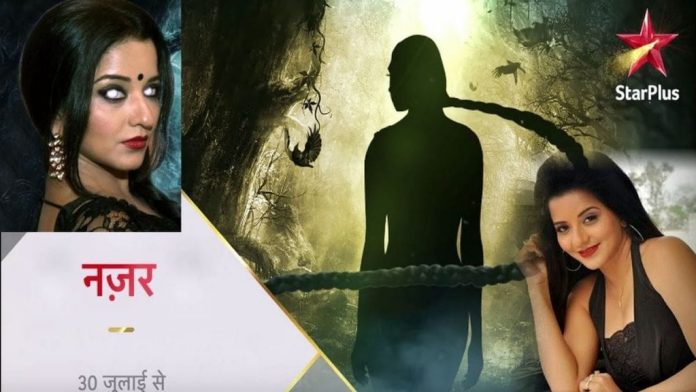 Later, Sanam discovers Panna's evil plans while Mohana and Kohra make a deal with each other. Later, Tara finds an important clue. Tara intentionally spills ginger juice to hide Panna's actions while Pia attacks Rahul, whose identity Mohana later reveals. After some time, Pia confesses the truth about her knife.
Mayank helped Tara, Naman, and Saavi escape after revealing his true identity. Later, Ansh alerted the family to Kohra's impending attack.
Later, The Rathore family tried to hide Rahul's dead body during Neha's wedding. However, Neha's future mother-in-law in none other than Kohra, Who wants to avenge her son's death.
In Previous episode we have seen that Ansh and Nishanth planned to dispose of Rahul's body hiding from all and here, Shalaka would search for Rahul's dead body after not finding the same would threaten to kill Mohana. On the other hand, Tara would save Mayank's life and will stop Panna from torturing him.
In the upcoming episodes of the show viewers will witness that During the Mehendi ceremony of Neha , Tara will see something strange. While Shalaka will possesses Neha. Later, Nishant will reveal a way to resist Shalaka's powers to Ansh.
That's what we call some big revelation in the story. Now it will be interesting to see how will they cope up with this hurdles coming in their way? To know more about your favorite shows writes up and more such exciting updates stay tuned with us.