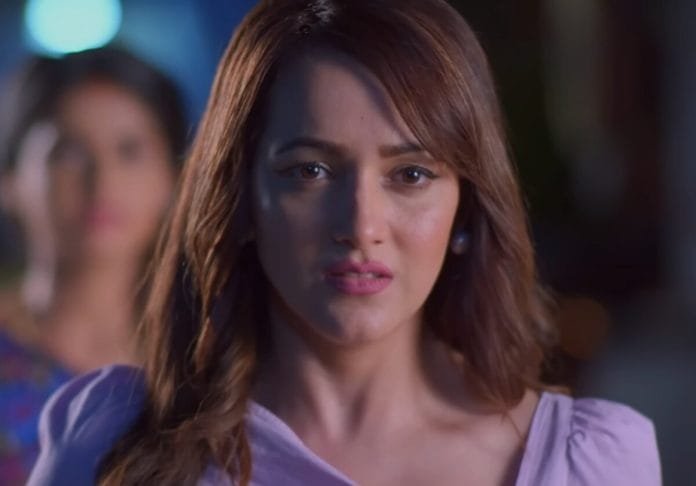 Nima Denzongpa Spoilers, Upcoming Story, Latest Gossip , Future Story, Latest News and Upcoming Twist on tellyexpress.com

Colors TV's popular show Nima Denzongpa is now gearing up for more drama as Virat proposes to Nima but she refuses to accept her proposal. What will happen now? Will Nima understands Virat's love?
In the previous episode, we saw Alok thinks about where are Virat and Nima. Why they have not come here. Just then Nima and Virat come there. Krish hugs Virat. He notices an injury in his hand and asks what happened. Virat asks him to bring the keys. He does the same. Virat opens the handcuff. Alok asks him what is going on. Nima goes to Krish and says to him that she knows that he is upset with her but if he will stop talking to her then she will be unhappy. Later in the morning, Nima is trying to talk to Virat. Virat tries to ignore her.
While Priyal plans that she will become a surrogate and will teach Nima and her daughter a lesson. She gets ready to go to Manya's house. Manya asks Nima to come to her house too. Later Nima tells Virat that she is going to Manya's house. Later Virat also arrives there. Paras says to Nima that he called Virat here as he needs his suggestions. Nima says fine. Afterwards, Nima and Virat start fighting. Manya asks Paras to do something. Paras takes Nima from there. Later Manya tells Virat that according to Nima she is not a suitable partner for her.
In the upcoming episode, we will see that Priyal will disguise herself as Vima so that she can become the surrogate. Nima will ask her to open her veil as she wants to see her face. Priyal will get nervous.
What will happen next? Will Nima find out the truth?