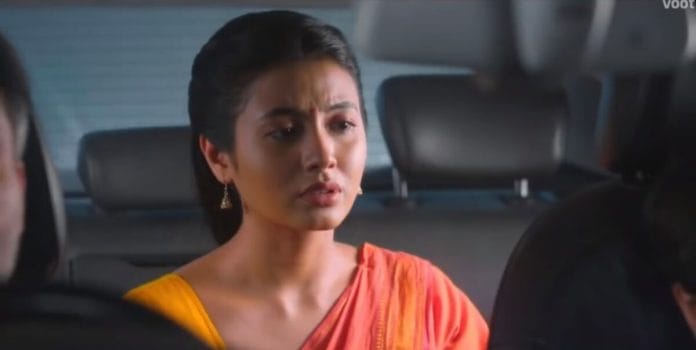 Nima Denzongpa Spoilers, Upcoming Story, Latest Gossip , Future Story, Latest News and Upcoming Twist on tellyexpress.com
Colours TV's popular show Nima Denzongpa is now gearing up for more drama as Manya and Paras married. While Nima gets a new job. Now it will be interesting to see whether Nima will be able to handle a 9years old boy?
In the previous episode, we saw that Nima and Viraj are searching for Krish. Further, Nima sees a child and asks him about Krish. Viraj comes there and tells Nima that this is his son Krish. Here Manya is waiting for Paras. She thinks she should go downstairs but feels awkward doing so and stays in the room. While further Paras comes in the room. He wants to spend quality time with Manya but Dinesh takes him out for some work. Maya gets disappointed.
On the other hand, Viraj scolds Krish for his today's actions. Nima sees that Krish is trembling and she consoles him. Viraj is happy to see that Nima is taking good care of Krish. Next, Tulika opens Nima's cupboard. Suresh comes there and asks her what is she doing here. Tulika gets nervous and leaves from there.
In the upcoming episode, we will see that Suresh will tell Nima when she will come home as Manya and Paras are about to reach home. Nima will call Viraj but when he does not pick up her phone she will write a note for him. But that note will fly away and Viraj will not be able to read it. He will get worried about Krish and will say that if anything happens to his son, he will not leave Nima.
Will Viraj be able to get the note? Will Viraj get Nima out of the job in anger?