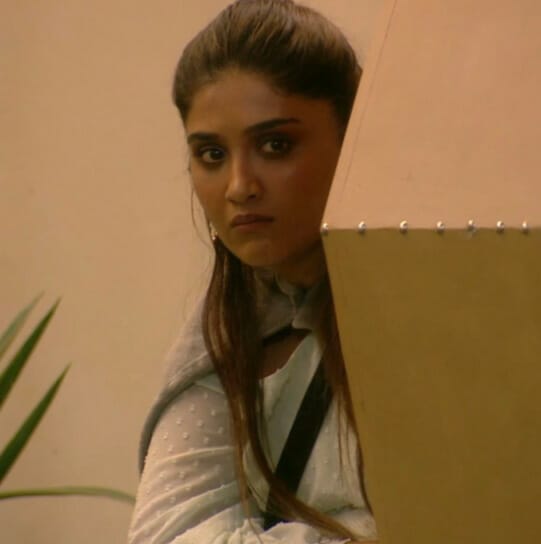 Nimrit Kaur Ahluwalia, who has been winning hearts on the reality television show Bigg Boss 16, recently revealed her struggle with mental health, which was praised by everyone. India's most loved reality show has been completed over a month, and contestants have started to express their true emotions.
Recently during an interaction with the new captain Sajid Khan, Nimrit boldly shared about his mistakes before he committed them. In the recent episode, we saw Bigg Boss was not happy with the way the new captain was performing but Nimrit pointed out long back that the way he was distributing duties was wrong. Later, we saw how Bigg Boss called out Sajid Khan.
Later, all the weekly ration is stocked in Sajid's room. As soon as the song plays everyone will go and sleep in their bedrooms and a robbery will take place in the godam. Sajid can monitor the process and control the amount of ration. During this, when Nimrit was performing Sajid said 'Meri asli Punjaban' and he also mentioned 'Kya kheli hai task'
The amount of love she is getting from Sajid and from the other inmates after pointing out their mistakes clearly shows everybody respects her. Nimrit is the only contestant in the house who is fair to her game and with other inmates as well and who never hesitates to put her pointers forward.