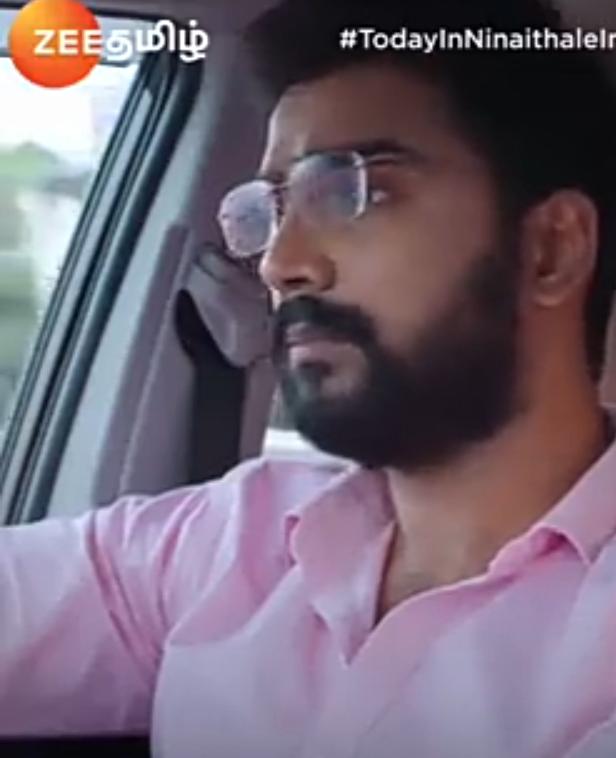 Ninaithale Inikkum Upcoming Story, Spoilers, Latest Gossip, Future Story, Latest News and Upcoming Twist, on TellyExpress.com
Zee Tamil's daily soap Ninaithale Inikkum serial never fails to engage its audience with its interesting twists and turns. Boomi a young salesman wins the affection of a family of Anjali sweet traders. Boomi married business-minded hero Siddharth. Earlier we saw, that Siddharth and Boomi signed in the divorce paper. The family planned to unite Siddharth and Boomi.
In the previous episode, The lawyer shouted at Siddharth when he delivered Athurasam. Boomi hurt while keeping the coffee on the table. Boomi narrated a ghost story to the family. Siddharth failed to believe Boomi's story. Siddharth accepted the challenge. Boomi felt guilt-ridden about her action. Siddharth asked Dheivnaygam to arrange a lawyer for Boomi. Siddharth introduced the family to Sethu. Tamana's aunt advised Siddharth to lie before the judge. A rift between Siddharth and Boomi's lawyer.
In today's episode, Boomi and Siddharth getting ready for court. Dharshini, Jagadish, and Ramya worry about Boomi. Boomi prepares green tea for Siddharth. Dharshini going to give the green tea. As Boomi said Siddharth searched for the green tea after reading the newspaper. Dharshini, Jagadish, and Ramya decide to go with Siddharth and Boomi. Boomi plans to go on her bike. Dharshini, and Jagadish advise Boomi to go with Siddharth. Later, Boomi goes with Siddharth. On the way, Boomi gets emotional when Siddharth shouts at Boomi. Tamana irks to see Siddharth and Boomi together. They reach the court.
Will Siddharth divorce Boomi? Will Sethu convince Siddharth? Will Krishnveni come to know Siddharth and Boomi's divorce matter? When will Siddharth express his love to Boomi? Will Siddharth accept Boomi? Will Boomi save the family from Nethra's conspiracy? All these questions will be answered. Keep checking the space for the latest update on your favorite Tamil shows.