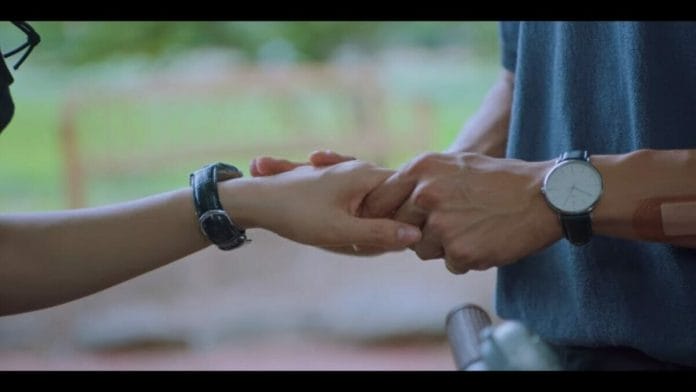 The episode starts with Sang Hyeon expressing his feelings to Ja Young who is completely stunned. Ji Hyul is also equally taken aback with this sudden confession. Ji Hyul cleans his bike and gets ready to leave. Ja Young will be there to pick Seon Dong to school and wishes Ji Hyul. Ji Hyul leaves with a simple hi. Seon Dong asks Ja Young if he's upset with her but she says no.
Ja Young is trying to avoid Sang Hyeon when he himself comes to her station with coffee. They speak things out and Sang Hyeon says he just told whatever he felt and asks her to think about it. Ji Hyul took the truck as his bicycle is broken when on the way he calls his colleague who complains about their views getting less in his absence. He finds Sang Hyeon and Ja Young reconciled and smiling friendly at each other.
Ji Hyul checks a cow with fever and leaves to clinic. Nurse Jang Se ryeon told about Ja Young visiting earlier to get a cage. He recalls her asking him to accompany her but he turned it down asking her to go with Sang Hyeon. He finds her bicycle parked outside the clinic and rushes to the forest. He finds a puppy and puts it in cage.
Ja Young came there with the other two puppies and their mother Bokshil. She says that she thought she could get it done by herself but she couldn't. They put the puppies in the cage while he's still upset with her. He notices the wound in her hand. She says that Aung Gwa agreed to keep the puppies before giving it for adoption. He drives her in his truck for vet clinic for checking up the puppies. She tries initiating conversation but in vain.
Ja Young greets Jang Se Ryeon while Ji Hyul checked the puppies. He found it all healthy and keeps it in cage. Ja Young leaves with Bokshil when Ji Hyul stops her and treats her wound. She says that he might find her nosy but she's not. She says that she just wants to help people as a part of her job. She manages to bring a smile on his face. Ji Hyul smiles seeing the flower given by Ja Young.
Jang Se Ryeon misunderstands that he's waiting for Director's arrival to go back to Seoul. Ji Hyul is thinking about Ja Young as its raining outside. Ja Young calls Sang Hyeon but soon cuts it. Sang Hyeon is also stuck at his coffee place and sees Ja Young's missed call but didn't call her back.
Next morning Sang Hyeon rushes with San Dong's to Ji Hyul as it fell sick after eating chocolates. He left to drop San Dong ij school and net hi my back in clinic. He says home about Ja Young injured after replacing her bike parts with his. Sang Hyeon insult Ji Hyul and asks him to go without giving any wrong ideas to Ja Young as he would leave one day.
Ji Hyul visited injured Ja Young still working on for others and lashes out at her and leaves the place. San Dong tries making peace and so called Ja Young and gave it to Ji Hyul. Ji Hyul hears as she gets into accident. He reaches the spot trying to help her out whole fighting his inner fears.