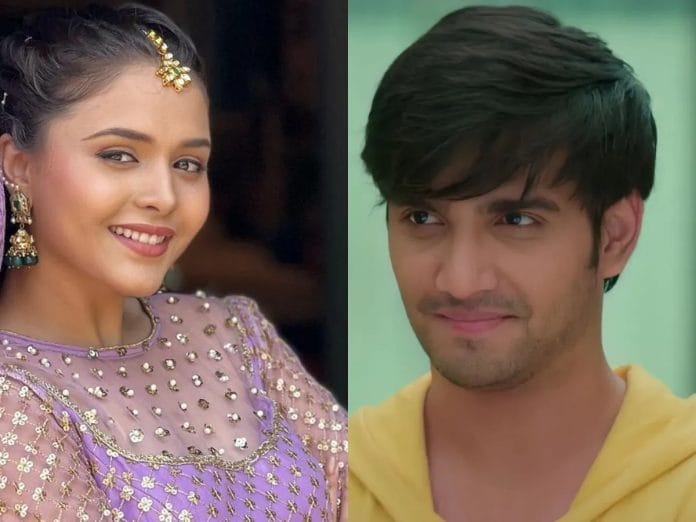 Anupamaa Spoilers, Upcoming Story, Latest Gossip , Future Story, Latest News and Upcoming Twist on TellyExpress.com
Last we reported Pakhi and Adhik will bring Diwali dhamaka for the viewers of Anupama. In the upcoming episode fans will see Pakhi will marry Adhik against the family.
In today's episode, Vanraj reveal to Anupama that Barkha exposed Adhik's intention. Anupama stand stunned. Leela and Vanraj accuse Anupama for hiding the truth from them and ruining Pakhi's life. Anupama says she hide the truth because she didn't wanted to spoil Diwali for Anu and Anuj. Vanraj share with Anupama that being a father he got scared and wanted to talk with Pakhi's mother. He says to Anupama that he didn't want to disturb her on the first day of the college. Vanraj adds since Pakhi blindly trust Adhik thus he has decided to send Pakhi to other city. Pakhi over hears Vanraj's talk. Anupama asks Shahs to focus on Diwali first.
Anuj yells at Barkha for revealing the truth to Shahs. He asks can't she wait for Diwali to get over. Ankush says for Barkha lighting relationship is a way to celebrate Diwali. Barkha explain she can't take Adhik's guarantee thus went to Shahs to expose Adhik. She claim Adhik doesn't love pakhi. Adhik gets irked.
Anupama tells to Anuj and others that Vanraj has decided to send Pakhi to a new city. Adhik panics and asks Anuj to do something and stop Pakhi from leaving. Anuj says only Anupama and Vanraj has right to take a decision for Pakhi.
In the upcoming episode, Pakhi will bring a twist by marrying Adhik. How Anupama and Vanraj will react on Pakhi's decision will be interesting to watch.
Follow this space for TV serial latest updates