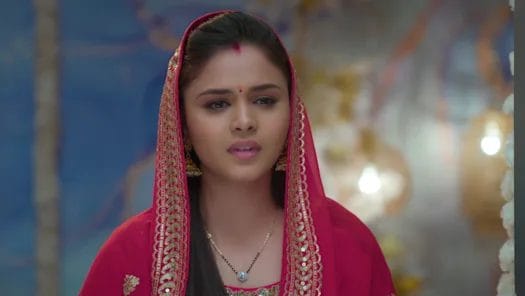 Anupamaa Spoilers, Upcoming Story, Latest Gossip , Future Story, Latest News and Upcoming Twist on TellyExpress.com
Anuj will plan for Pakhi and Adhik's marriage. Pakhi will demand for destination wedding. She will asks Anuj to fulfill her wish.
In today's episode, Adhik wants Pakhi to sleep separately until their family accepts them. Pakhi praises Adhik. She reveals to Adhik that she respects him a lot. Adhik demand Pakhi to talk with Anupama. Pakhi decide to talk with Anupama. She tells to Adhik that until everything falls on its place she will sleep with Anu.
Pakhi tells to Anupama about Adhik's demand. She further asks Anupama to put her to the sleep too. Pakhi shares her fear with Anupama and cries. She pours her heart out and confesses that she is feeling lonely despite being with her. Pakhi asks Anupama to hug her. Anupama hugs Pakhi. Pakhi and Anupama get teary.
Elsewhere, Paritosh returns home. Vanraj asks Paritosh how he came back soon. Paritosh tells he failed to control himself post learning about Pakhi. He says he can't believe Pakhi repeated the same mistake like him Adhik asks Anuj to check if there is any suitable job for him in his company. He says he wants to take Pakhi's responsibility. Anuj decide to help Adhik. Adhik and Pakhi thanks Anuj. Barkha calls Adhik's attempt fake.
Barkha confront Adhik about using Pakhi for his own benefit. Adhik fails Barkha's plan to trap him. He asks Barkha to stay away from him and Pakhi. Barkha decide to expose Adhik.
In the upcoming episode, Anuj and Anupama will plan for Adhik and Pakhi's wedding. Pakhi will demand for destination wedding which will irk Anupama. Will Anuj fulfill Pakhi's demand? Time will only tell.
Stay tuned for TV serial news and update