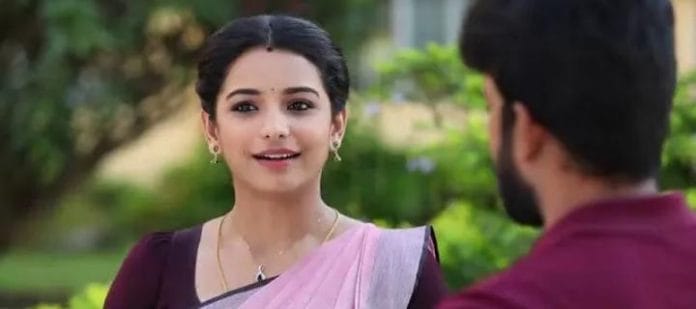 Pandian Store Upcoming Story, Spoilers, Latest Gossip, Future Story, Latest News and Upcoming Twist, on TellyExpress.com
PandianStores is a famous Vijay Tv show. This show entertains the viewers every day with a lot of twists and turns in its storyline. Moorthy and Dhanam sacrifice a lot to raise their brothers Kathir, Jeeva, and Kannan. Kathir was ousted from Moorthy's home.
In the previous episode, Jeeva called Kathir for land registration. Mulla insisted Kathir take part in the cooking competition. He firmly opposed it. Mulla constantly motivated him.
Mulla tried to persuade Kathir to participate in a contest with her. Kathir hesitated to face the audience.
Kathir and Mulla participated in the cooking competition. Mulla encouraged Kathir to win the competition.
In today's episode, Successfully, Kathir wins the first task. Mulla is on cloud nine. Elsewhere, Aishwarya decorates the beauty parlor. Meena argues with Aishwarya when she nails the wall. Dhanam comforts them. Kathir and Mulla take part in the second task. They choose the correct dish in the competition.
Kathir and Mulla get excited as they choose the correct dish. Elsewhere, Aishwarya's manicures Meena. Jeeva handovers the land document to Dhanam. Jeeva mocks Meena. Mulla is on cloud nine after winning the second round. They won twenty-five thousand cash back.
In the upcoming episode, Mulla will motivate Kathir to participate in the next round of competitions.
Purposely, a guy will tease Kathir and Mulla. Kathir will tense and attack that guy.
Will Kathir and Mulla win the competition?
To know what is going to happen next in your favorite show Pandian stores, keep watching the serial and s stay tuned to this space for new daily updates.