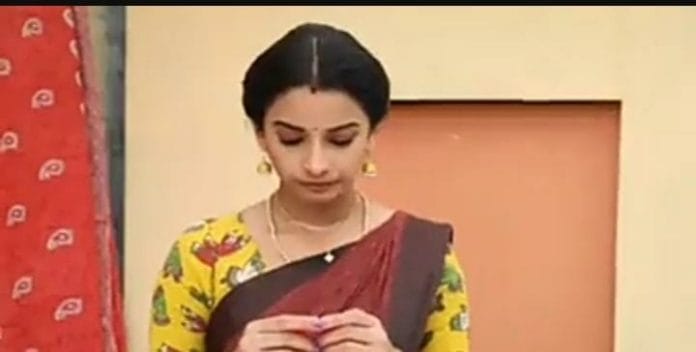 Pandian Stores Upcoming Story, Spoilers, Latest Gossip, Future Story, Latest News and Upcoming Twist, on TellyExpress.com
Pandian Stores is a famous Vijay Tv show. This show entertains the viewers every day with a lot of twists and turns in its storyline. Moorthy and Dhanam sacrifice a lot to raise their brothers Kathir, Jeeva, and Kannan. Moorthy and his brothers were ousted from the Pandian home.
In the previous episode, Kathir compelled Mulla to visit the doctor. Moorthy firmly opposed Meena's desire. The ladies are impressed by Sundar's henchmen working style.
Mulla felt drowsy. Meena and Aishwarya tell Mulla to take a rest. Mulla shared her health condition with Meena.
Parvathy suspected that Mulla is pregnant.
In today's episode, Mulla refuses when Dhanam asks her to consult a doctor. She gets perplexed as Parvathy advises the same. Mulla approaches the pharmacy to get the pregnancy kit. Mulla gets the kit to clear her doubt. Kathir notices Mulla when she returns home.
Mulla hides the kit from Kathir. She lies to him when he inquires about it. Kathir drops her. Meena questions Mulla's whereabouts. Mulla goes with the kit. Mulla gets confused when the pregnancy test result is positive. Mulla gets emotional. Later, she indirectly asks about her doubt to Meena.
In the upcoming episode, Dhanam and the family will shatter with Kathir's hotel seal. Is Mulla pregnant? What is the reason behind Kathir's shop seal? Will Kathir find the reason?
Will Meena send Kayal to play school?
How will Moorthy's family escape from Janardhan's wicked ploy?
To know what is going to happen next in your favorite show Pandian stores, keep watching the serial and s stay tuned to this space for new daily updates.