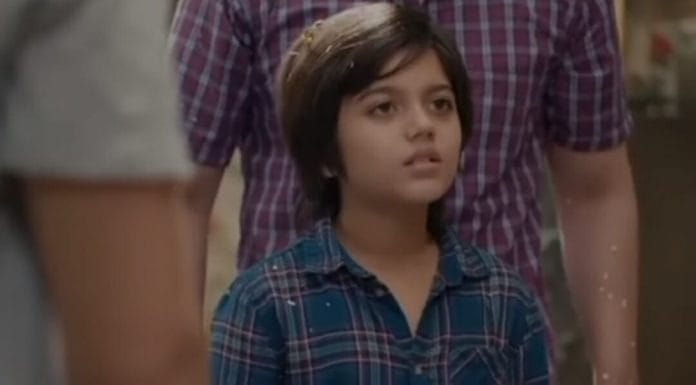 Pandya Store Spoilers, Upcoming Story, Latest Gossip , Future Story, Latest News and Upcoming Twist on tellyexpress.com
Star Plus' popular show Pandya Store currently shows that Dev, Shiva and Krish returning to Somnath.
In the current story, it's shown that Rishita, Dev and Shesh arrive at Pandya Nivas. They recall their last bitter memories in that house before leaving it. Raavi, Shiva and Mithu also arrive there. Raavi also recalls the painful memories. Mithu and Shesh get into a fight in their meeting. Mithu runs to Raavi and hugs calling Mumma. Rishita is surprised to see Raavi to know Mithu is Raavi's son and she smiles looking at Raavi.
Shiva hugs Dev. He sees Shesh and asks why Chiku is wearing boys clothes. Dev and Rishita are confused by Shiva's behavior and talk. Rishita clarifies that he is Shesh, their son and not Chiku. Just then, Krish arrives. Shiva is surprised to see Krish well dressed like a businessman. He hugs him.
But Krish doesn't hug him back. Dev glares at Krish. They ring the door bell. Chiku opens the door. The Pandyas see Krish and look at him confusedly. Chiku calls out Gautam. Gautam gets emotional to see his brothers back. Chiku bursts popper to celebrate their return.
Rishita taunts Chiku about acting like Dhara and celebrating their arrival when Suman isn't well. She goes inside the house by pushing Chiku to the side. Gautam holds Chiku. Gautam warns Rishita not to mistreat as he won't tolerate it.
In the upcoming episode, it will be seen that Suman will recover. But Dhara will say to Suman that her sons have returned after knowing that she's fighting the death. So she will ask Suman to pretend to be ill. Suman will pretend to be fainted when the Pandya brothers will storm into the room. Dhara will look at them smiling.
What will happen next? Can Chiku and Dhara reunite the Pandya family again?
Stay tuned to this space for the latest and exclusive updates of your favorite Hindi shows.