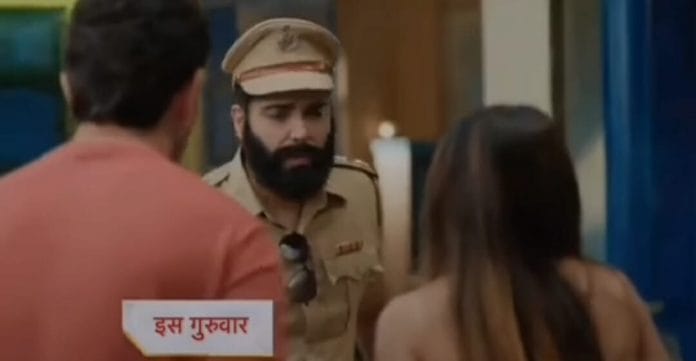 Pandya Store Spoilers, Upcoming Story, Latest Gossip , Future Story, Latest News and Upcoming Twist on tellyexpress.com
Star Plus' popular show Pandya Store is gearing up for more drama with Pandyas getting ready to execute their plan to expose Shweta.
In the current story, it's seen that Dhara goes inside the house while Rishita and the Pandya brothers are waiting outside the house to alert Dhara as soon as they see Shweta. Inside the house, Dhara is shocked when a thief breaks into the house. Dhara sees that the thief stole the platters from the house temple. She fights with him to get them back. The thief stabs Dhara.
The latter shouts. The Pandyas hear Dhara's scream, but they think that she might be scared of seeing a rat in the darkness. They're shocked to see Shweta entering the house. They grow anxious and think that Dhara will get caught by Shweta.
Inside, Shweta is astonished to find Dhara in a pool of blood and removes the knife from her body. Rishita goes inside to check. Seeing Dhara lying bleeding, Rishita thinks that Dhara did all the set up and was faking her murder. She starts to act.
In the upcoming episode, it will be seen that Shweta will phone her mother and will say that Dhara is no more. Shweta's mom is shocked to hear this. Shweta will say that the Pandyas blame her and say that she murdered Dhara. Gautam is disguised as a police inspector. Rishita will say to Gautam that they can't corner Shweta and make her confess the truth if Shweta's parents come.
Pandyas will wonder what to do. Suman and Shiva will return home. Outside of the house, they will meet Shweta's parents. Suman will ask them why they're sensed.
Shweta's mother will say that Dhara got murdered and the police have come. Suman and Shiva will be shocked to hear this.
What will happen? Will Shweta confess the truth? Will Dhara survive the attack?
Stay tuned to this space for the latest and exclusive updates of your favorite Hindi shows.