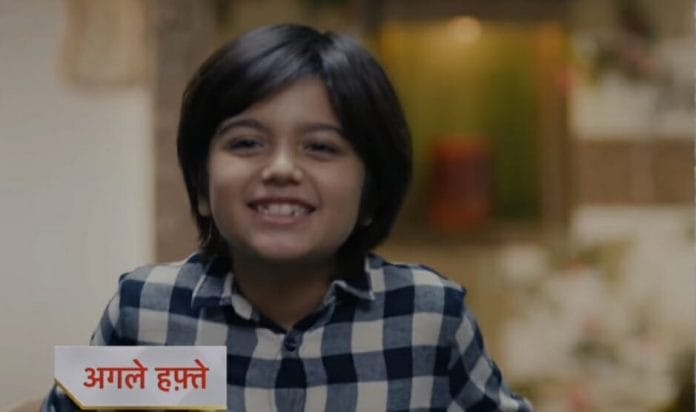 Pandya Store Spoilers, Upcoming Story, Latest Gossip , Future Story, Latest News and Upcoming Twist on tellyexpress.com
Star Plus' popular show Pandya Store is gearing up for more drama with Pandyas planning trick on Shweta.
In the current story, it's seen that Krish informs Dhara and Gautam about Mansukh going to buy Pandya Store and the old lady who used to be with Shweta, is now Mansukh's girlfriend. Dhara is sure that Shweta quol desire to buy Pandya house as soon as she learns that they're going to sell it.
As Shweta is smart and will read the property papers minutely not to get cheated by them, Dhara decides to strike the deal through that old lady. She plans to provoke her against Shweta and takes on their side by bribing her.
Meanwhile, Shweta learns about Pandyas wanting to sell Pandya house. Upon Dhara's plan, Rishita and Raavi put up an act in front of Shweta to confirm the same. Shweta arrives at Pandya house and offers the Pandyas to buy their house.
Pandyas put up another act in front of Shweta. Rishita and Raavi accept Shweta's offer while Dhara opposes. Raavi-Rishita argue with Dhara over the same. Dhara firmly stay in her decision. Suman supports Dhara. Shweta gets determined to buy the Pandya house.
She gets an idea and leaves taking pesticide bottle. Krish who is keeping an eye is shocked to see this and wonders if Shweta wants to kill Pandyas to take her revenge on them.
In the upcoming episode, it will be seen that in a post leap a boy will be shown writing on the three different kites on which Dev-Rishita, Shiva-Raavi and Krish photos are stuck. He will ask them all to come home as Suman is unwell.
Dev-Rishita, Shiva-Raavi and Krish will be shown living in different places. They will receive the letter, but they tear it up refusing to return. Here, Dhara will feed food to Suman and will say to her that she has to die so that the Pandyas return. Suman will oblige and will pretend to act.
The boy will open the house door and will welcome two other kids inside the house. A voice over will ask if the next generation will be able to heal the wounds of the previous generations and win their hearts.
What happened to Pandya family? What broke the unity the Pandyas brothers? Why they refuse to return home?
Stay tuned to this space for the latest and exclusive updates of your favorite Hindi shows.