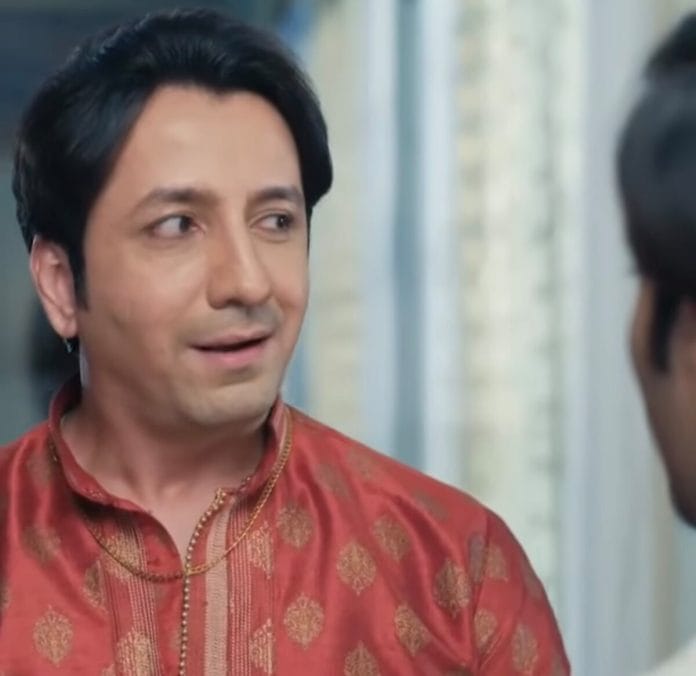 Pandya Store Spoilers, Upcoming Story, Latest Gossip , Future Story, Latest News and Upcoming Twist on tellyexpress.com
Star Plus' much loved show Pandya Store is gearing up for more drama with Pandyas attending the party organized at the Seths for Rishita and her baby.
In the current story it's seen that Suman says to Dhara that Rishita hesitated to leave this house this time. She requested Dhara to convince Rishita to return home when she will go to the veneration at the Seths. She asks Dhara to promise the same. Dhara assures Suman that Rishita and Dev will return home. Dhara decides to gift Rishita a necklace which is her mother's last souvenir and tells the same to the family. Suman says that Raavi is ominous that Rishita and Dev left the house after she came into the house. Raavi hears this and gets hurt. Shiva also hears this and notices Raavi hearing this. Later Raavi asks Shiva if he also holds responsible for family' all problem. Shiva pacifies and says that Suman can be harsh sometimes, but her heart is pure. Pandyas arrive at Seths. Janardan talks with Dev about some business and makes Gautam hear a particular part of their conversation. During Puja Kamini mixes cardamon Rishita's keer. Dhara sees this and questions Kamini.
In the upcoming episode it will be shown that in the veneration Rishita will feel uneasy after having the holy offering. Pandyas will get worried about Rishita. The latter will ask Dhara to tell the truth. She will say that Dhara deliberately added cardamon in the offering despite Dhara knowing how that her body reacts to cardamon. Rishita will saysl that Dhara is jealous of her baby. Dhara will look on shocked. Dhara will say to Rishita to question Kamini, who was sitting near the offering. Rishita will shout at Dhara shocking her. Rishita will say to Dhara to stop giving excuses.
What will happen next? Can Dhara clear Rishita's misunderstanding?
Keep checking this space for latest update of your favorite shows.