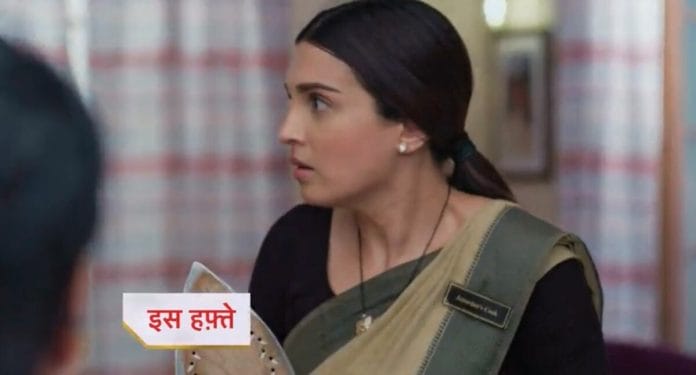 Pandya Store Spoilers, Upcoming Story, Latest Gossip , Future Story, Latest News and Upcoming Twist on tellyexpress.com

Star Plus' much loved show Pandya Store is all gearing up for more drama with Pandyas putting an act in front of Dev and Rishita.
In the current story it's seen that Pandyas have leftovers of the last night party for breakfast. Rishita and Dev get angry on seeing this and they question Kamini and Kalyaani about the same. Kalyaani and Kamini say that they haven't asked them to eat leftovers. Gautam says to Dev that Kamini told that the servants should finish the leftovers, but maybe she forgot they're the servants. Dhara assures Dev that they won't have leftovers again and says him to take Rishita to his room. Dev obliges. Kamini says to Dhara that she understood that they are doing drama to take Dev and Rishita back to their house. Raavi says that they would return home by themselves. Meanwhile Janardan warns Gautam to not put an act in front of Dev and Rishita again. Gautam confronts Janardan about igniting fire in his shop. Janardan says that he will remove them from work. Gautam says that they won't move from here. Shiva challenges Janardan to take Dev and Rishita to their home in front of his eyes.
In the upcoming episode it will be shown that Kamini and Kalyaani will come to Dhara and will ask her to press the clothes. Kamini will touch the hot iron box intentionally and will scream. Rishita and Dev will come there hearing Kamini screaming and will ask what happened. Kamini will say to Dhara that she could have yelled at her to vent out her anger and will ask what is the need to harm her like this which will shock Dev and Rishita. Pandyas will see this hiding.
What will happen next? Will Dev and Rishita believe Kamini? How Dhara will tackle this?
Keep checking this space for latest update of your favorite shows.