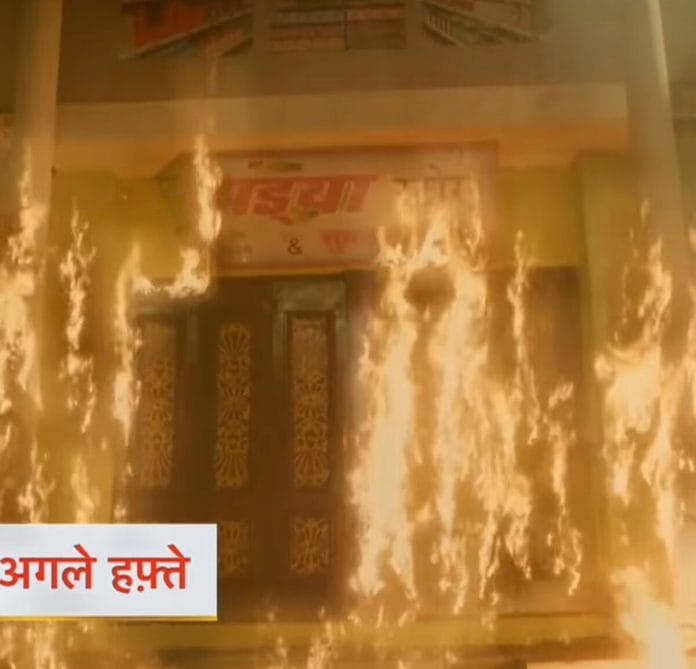 Pandya Store Spoilers, Upcoming Story, Latest Gossip , Future Story, Latest News and Upcoming Twist on tellyexpress.com
Star Plus' much loved show Pandya Store is gearing up for more drama with Rishita blaming Dhara.
In the current story it's seen that Dhara gives Rishita her mother's necklace set and Suman gives Dev a bracelet. Rishita wants to open the box and see the necklace, but Kamini stops Rishita. Later she steals Dhara's necklace and hides it. Janardan takes Gautam apart on the pretext of having a talk. He makes Gautam have the spiked drinks. Gautam gets intoxicated. Meanwhile Dhara feeds the offering kheer to Rishita. The latter feels like vomiting. She sees the kheer has cardomon. She accuses Dhara of mixing cardomon in the offering inspite of knowing that she's allergic to it. Dhara says to question Kamini who was sitting near the kheer. Kamini blames Dhara. The latter says that she has brought her mother's necklace to gift her and asks why she would do like this. Just then the jewelry box gets opened and all get shocked finding it empty. Kamini says that Dhara wanted to insult Rishita by giving her empty box. Dhara denies it and says that necklace was in the box. Rishita shouts at Dhara. Dev also says that Dhara spoiled the puja. Dhara cries and expresses her grief for failing to reunite the family. She demands to see the CCTV footage to find the truth.
In the upcoming episode it will be shown that Pandyas will come running to the shop and will find it on fire. Gautam will cry shouting that this shop is their father's dream and will make a step to move towards it. Shiva will hold Gautam.
What will happen next? Who is responsible for the fire incident? How Pandyas will overcome this?
Keep checking this space for latest update of your favorite shows.