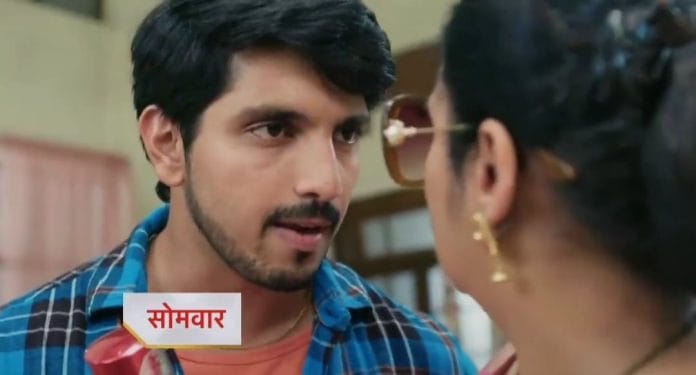 Pandya Store Spoilers, Upcoming Story, Latest Gossip , Future Story, Latest News and Upcoming Twist on tellyexpress.com
Star Plus' popular show Pandya Store is gearing up for more drama with Raavi questioning Prafulla about her parents death.
In the current story it's seen that Gautam and Shiva get glad when Dev says that he do some small works in online to earn some money to contribute in their shop's renovation. Krish comes to the shop to take some money. A wood is about to fall over him. Gautam saves him. Gautam wants to renovate the store soon. Dev reminds him that they don't have money. Meanwhile Raavi comes to Prafulla and demands to know how her parents died and if she was unlucky to her parents as everything is going bad ever she returned Pandya house marrying Shiva. Prafulla thinks to use this opportunity to make Raavi leave that house and return to her. Therefore she blames Raavi for have lost all the four mills and for their relation with Suman got worsen. She further says that Raavi's parents met with an accident while rushing an unwell Raavi to the hospital. Her mother went into a shock after her dad's death and died after few months. Raavi gets sad on hearing this and recalls Suman's words.
In the upcoming episode it will be seen that Shiva will confront Prafulla for manipulating Raavi. He will spray a liquid on her and will say that this is poison which will show is effect in the next 10 minutes. He will say that she told Raavi is misfortune, actually she's misfortune for their family as their family ruined ever since she came in their family. He will say that she took the mills, so his dad got heart attack and died. Raavi will look on shocked.
What will happen next? Will Pandyas can be able to earn the money and renovate their shop? Will Shiva be able to clear Raavi's misconception?
Keep checking this space for latest update of your favorite shows.