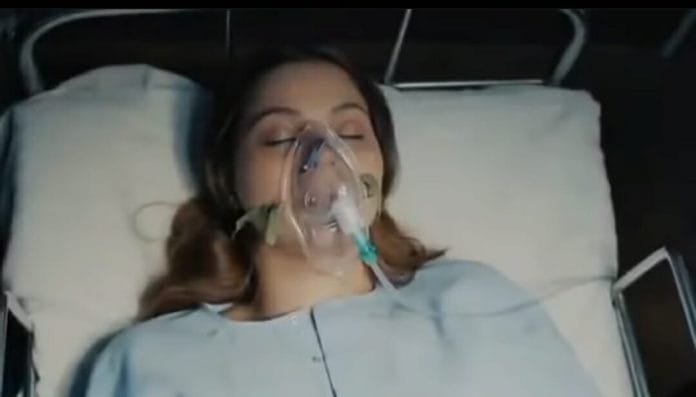 Pandya Store Spoilers, Upcoming Story, Latest Gossip , Future Story, Latest News and Upcoming Twist on tellyexpress.com

Star Plus' popular show Pandya Store is gearing up for more drama with Shweta asking the doctor who is her friend to lie that Raavi is pregnant.
In the current story, it's seen that Dhara is shocked to learn that Raavi isn't pregnant, but has a fibroid in her uterus which needed to be removed immediately to save Raavi's life. Dhara says to the doctor that a junior doctor from the hospital confirmed Raavi's pregnancy.
The doctor asks Dhara to alert him when she sees that doctor. The doctor asks Dhara to fill the form to start the operation and will ask his nurse to prepare the operation theater. Shweta hears this. She plots a new plan. She asks her friend, Nithin, where the IT room is in the hospital.
She asks Nithin to get Raavi's fibroid report anyhow. Shweta goes to make a fake pregnancy report of Raavi so that she can exchange with Raavi's fibroid report. Dhara doesn't remember anyone's number of family members, so she can't inform them.
Suman also arrives at the same hospital to admit a pregnant woman for the delivery. Suman asks the Pandya brothers to find that woman's husband.
In the upcoming episode, it will be seen that Shweta and Nithin will exchange Raavi's fibroid report with a fake pregnancy report. The Pandya brothers will be in the hospital where Raavi is admitted. They will take Suman from there.
Dhara will hear Suman's voice and will go to find her. But Dhara will miss seeing Suman or the Pandya brothers. Later, Rishita will confront her about finding a pregnancy kit in her room.
Will Shweta be successful in her evil intention? Will Rishita understand Shweta's game?
Stay tuned to this space for the latest and exclusive updates of your favorite Hindi shows.