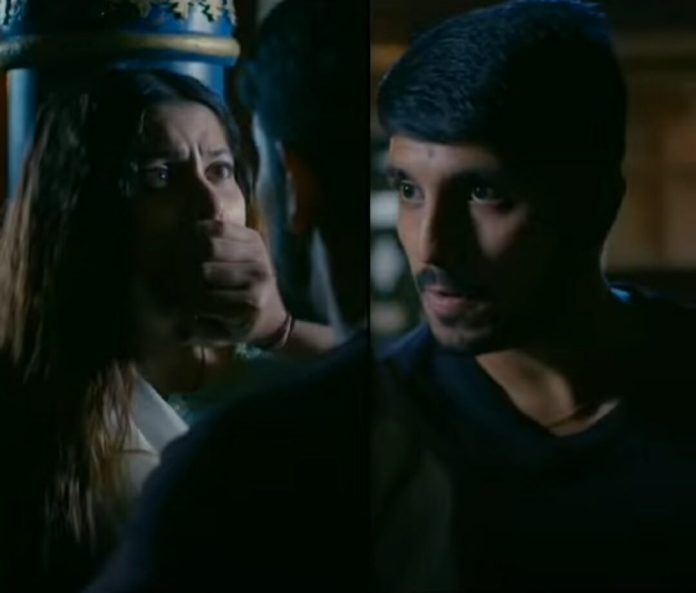 Pandya Store Spoilers, Upcoming Story, Latest Gossip , Future Story, Latest News and Upcoming Twist on tellyexpress.com
Star Plus' popular show Pandya Store is gearing up for more drama with Shiva getting suspicious after spotting Raavi with a guy.
In the current story it's seen that Suman comes to the police station with Krish. She tells the inspector how the Pandyas ended up taking care of stranger baby. The inspector says that Gautam already registered the baby's mother's missing complaint and they're finding her.
The inspector decides to get the description of the baby's mother from Dhara to draw her sketch. Krish phones Dhara and says that Suman told everything about the baby so, police comes and takes the baby. Dhara gets determined to find the baby.
In the market Raavi meets the bank officer and a guy regarding the video shoot. Shiva spots this and gets suspicious. Other hand Dev and Rishita come to the market to buy vegetables.
A fight breaks out in the market. Rishita and Dev look for each other. Shiva sees Raavi going on the bike with the same guy and gets suspicious. He tries to follow them to find it out the matter. But Rishita spots Shiva and asks him to rush her to the hospital as she got labor pain.
At Pandya house Suman brings police at home and finds Dhara and the baby missing. Gautam receives a message from Dhara that she has gone to Ahmedabad to find the baby's mother by herself.
In the upcoming episode it will be seen that Raavi will happily announce that she got 1,5 lakh for a bank video shoot. But Shiva will be furious and will say that she can't shut his mouth by showing money.
He will futher say that he doubted that something was fishy when he saw her talking on the phone. Raavi will look on confused. Shiva will ask Raavi about the guy with whom Raavi was roaming around the Somnaath on the bike. Raavi will look on stunned with Shiva's allegations.
What will happen next? Will Dhara fin the baby's mother? Will Raavi be able to clear Shiva's misunderstanding?
Stay tuned to this space for latest update of your favorite shows.