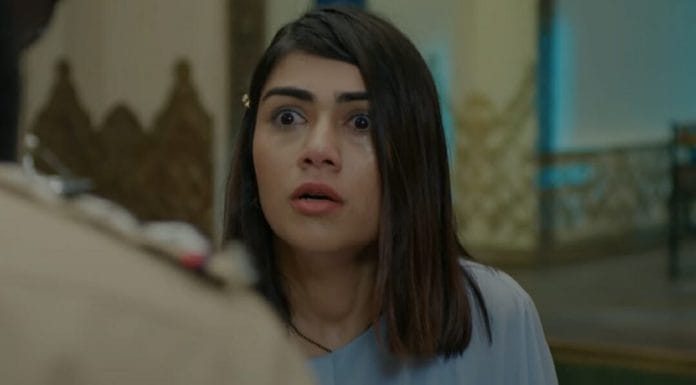 Pandya Store Spoilers, Upcoming Story, Latest Gossip , Future Story, Latest News and Upcoming Twist on tellyexpress.com
Star Plus' popular show Pandya Store is gearing up for more drama with Shweta accidentally falling in the well while trying to escape from getting arrested.
In the current story, it's seen that Shweta gets suspicious when Gautam mistakenly calls her by her name. Gautam manages to cover it and threatens Shweta that she's going to jail for murder. Shweta gets scared and phones her mom. She tells her mom that Dhara got murdered and the Pandyas are accusing her of killing her. She adds that police have come to arrest her. She asks her mom to save her. Her parents decide to go to Pandya's house to save Shweta.
Pandyas get worried that they can't corner Shweta and make her confess the truth, so they decide that Gautam should take Shweta from there before her parents' arrival. Shweta tries to escape from the police and accidentally falls into the well. Krish jumps in the well and saves her. Suman and Shiva return home as their train is derailed.
Dhara awakens when Gautam announces her the same. Dhara explains to Gautam about how a thief attacked her with a knife, but escaped as he stabbed the effigy.
Outside, Suman and Shiva meet Shweta's parents and are shocked to learn about Dhara's murder. However, they refuse to believe this and think that it's a drama of Dhara to reenter the house.
In the upcoming episode, it will be seen that Gautam will drag Shweta away by saying that she will get hanged to kill Dhara. Shweta will shout and will say that she didn't kill Dhara. She will say that she could have killed Dhara in the hospital if she wanted to do it.
She will confess that she made Raavi's fake report and changed friboid removal into foetus removal. She will add that Raavi and Shiva got separated because of her fake report and she succeed in her plan. Suman and Shiva will be shocked to hear this?
What will happen? What will Suman do after learning Shweta's truth? Will Raavi forgive Shiva and return to Pandya house?
Stay tuned to this space for the latest and exclusive updates of your favorite Hindi shows.