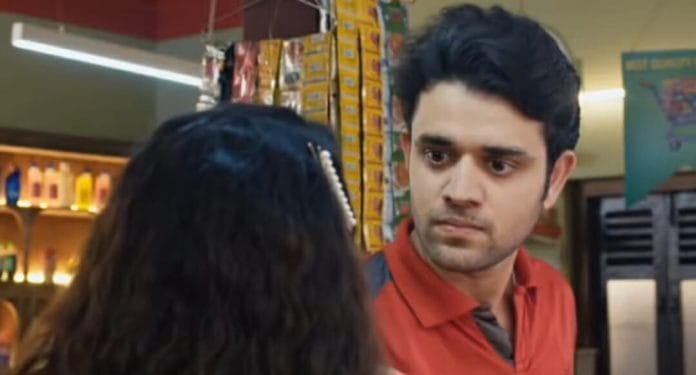 Pandya Store Spoilers, Upcoming Story, Latest Gossip , Future Story, Latest News and Upcoming Twist on tellyexpress.com

Star Plus' popular show Pandya Store is gearing up for more drama with Dev blaming Dhara for Chutki being behind bars.
In the current story, it's seen that Dhara and Chutki are arrested and police put Dhara in the lockup and a lady constable has Chutki, who is crying vigorously. She refuses to give Chutki to Dhara despite her pleadings. Meanwhile, Dev and Rishita beg Shweta to tell them where Dhara and Chutki are. A heartless Shweta enjoys them pleading her drinking a can of soft drinks.
Rishita loses her cool. She throws the can away and threatens to attack Shweta. Shweta gets scared and reveals that she caught Dhara trying to steal the photo frame and got her arrested with Chutki. Shweta instigates them against Dhara by saying that Dhara is selfish, so she brought Chutki with her.
A shocked Dev and Rishita go to the police station. Rishita lashes out at Dhara for taking Chutki with her instead of Chiku. Dev also blames Dhara for Chutki being in jail. The inspector refuses to release Chutki unless Shweta takes her complaint back.
Dev returns home and says to Gautam that Dhara did wrong by taking Chutki with her. He narrates whatever happened. He gets angry when Gautam still defends Dhara. Suman asks Gautam to convince Shweta somehow to take her complaint back.
But Krish stops Gautam and he decides to go as he has something which could force Shweta to withdraw her complaint. Dev warns Krish not to provoke Shweta and worsen the situation. Shweta threatens Krisg to get him arrested on molestation charges when Krish asks her to take her complaint back.
In the upcoming episode, it will be seen that Chutki will be hospitalized. The nurse will ask Rishita and Dev to get a costly injection worth fifteen thousand for her treatment. Dev will inform the family about the same and will wonder how to arrange money.
What will happen next? Will Dhara be able to unite the family again and get the Pandya Store back from Shweta?
Stay tuned to this space for the latest and exclusive updates of your favorite Hindi shows.