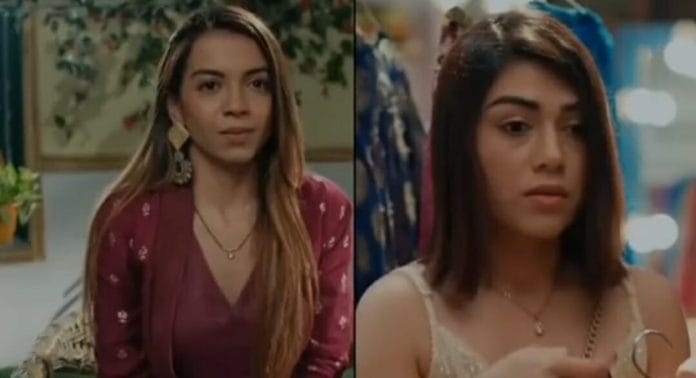 Pandya Store Spoilers, Upcoming Story, Latest Gossip , Future Story, Latest News and Upcoming Twist on tellyexpress.com
Star Plus' popular show is gearing up for drama with Rishita vowing to expose Shweta's real face to the Pandyas.
In the current story, it's seen that Shweta is trying to contact Forum. Dhara comes with a bottle of milk. She asks whom she's calling. Shweta lies that she was calling her mother. To divert Dhara' s attention, she says that she's scared about her wedding since her first wedding experience wasn't nice. Dhara assures Shweta that Krish will love her and take good care of her.
She adds that they are all also there to look after her. Shweta thinks that they will go to jail for domestic violence. Rishita tries to convince Dhara that Shweta isn't the right girl, but Dhara shuts her up. Dhara accuses her of being insecure since Shweta is richer than hers, which angers Rishita.
The latter plays the trump vigorously in front of the family, venting out her anger. Later, Dhara takes Shweta to a Lehenga shop while Raavi is with Krish in Sherwani's shop. Dhara's gold chain is stolen by a pickpocket without her knowledge.
On the other hand, a stranger misbehaves with Raavi, stating she posts her photos in a bikini. Raavi slaps him and pushes him down. Meanwhile, Rishita thinks of locating the Forum to expose Shweta's real intentions.
In the upcoming episode, it will be shown that Pandyas will perform garba in Krish and Shweta's engagement ceremony. Shweta's mom will announce that it's time for a ring exchange ceremony. Krish will declare that the engagement won't take place now as he has a surprise for Shweta. He will bring a guy. Shweta will be shocked to see that guy.
Who is that guy? Why is Shaweta shocked to see him? Is he Shweta's ex-husband?
Stay tuned to this space for the latest updates of your favorite shows.