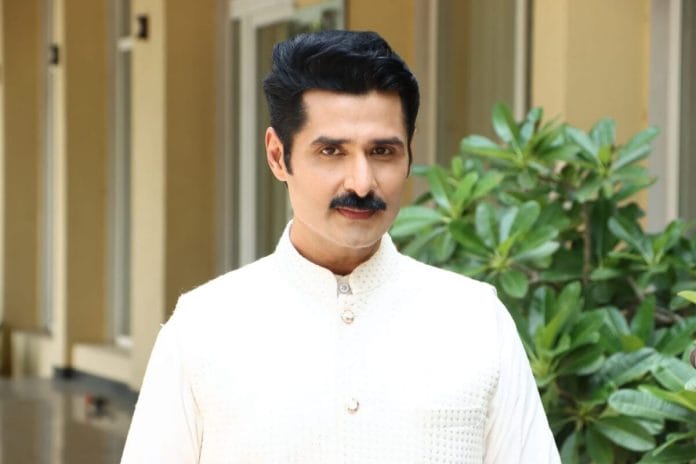 Sonali Jaffar and Amir Jaffar's Aapki Nazron Ne Samjha is riding high on good TRPs these days. Thanks to all the drama that is keeping viewers on the edge of their seats. Pankit Thakker, who plays Chetan Rawal in the show, is happy with the response. He feels TV shows needs to be on high on drama to keep the audiences' engaged.

"Daily soaps are synonymous to drama. The audience love the twists and turns as it gives them an outlet to explore their own unsaid emotions that they can't experience in their otherwise mundane lives. Whether the drama should be constant or not that is decided by the channel and producers. The very fact that our show is going high on drama means that it is being loved by the audience and that they are enjoying and want to see it more," he says.
On what can be expected out of his character in coming days, the actor adds, "Thanks to the producers Sonali and Amir Jaffar, I have got such an amazing role that it has made me a bankable actor. I don't ask them about my role and its graph in the show because I know I am at secure grounds. More than my own track, what is important is that the show should continue to do well."
The look of the character is very important. And Pankit feels it helps in developing the character and adds to the persona. He likes Chetan's look in the show. Apart from that, he thinks that Aditi Rathore's look in the fiction stands out.
"I feel the audience are more interested in the drama around relationship and marriage as that is something which you can call slice of life. In fact, in my debut show Kabhii Sautan Kabhii Sahelii was also around the same topic and people still remembers the same. This is one subject that never goes out of trend. Even Anupamaa, which is such a massive hit, is doing well for the same reason," he explains.
But there are times when TV shows go overboard with drama and many feel that it reflects issues faced in the modern society.
Talking about it, Pankit says, "The subjects around extra marital affairs touch the right chord with the audience. It is not some a new phenomenon, such things have always happened in our society. So, more than reflecting the modern society, it reflects the society at large. Just that during earlier times people were a little more concerned about the society and in today's times people are more forthcoming. Even if you see the international or regional shows, these subjects are something that can never go out of trend if treated sensitively."