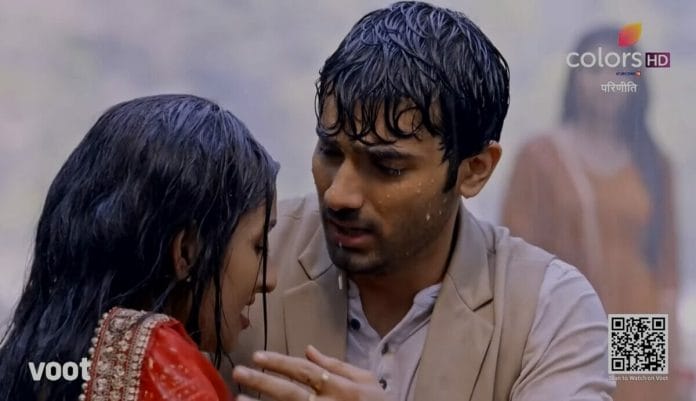 Parineetii Spoilers, Upcoming Story, Latest Gossip , Future Story, Latest News and Upcoming Twist on tellyexpress.com
Parineeti is Colors TV's popular show. This show never fails to entertain its audience with a unique story line. Now, the series focuses on Biji to spills the beans
In the recent episode we see; Rajeev guessed that Parineet was locked in the coffin. Neeti worried for Parineet. ACP traced Parineet's location. Rajeev rushes to the spot. Leo thought it was the first time he failed to complete a task for Alahawat. Rajeev asked Neeti to don't get down from car it's raining. Rajeev and Monty found many graveyard there.
Monty dialed to Parineet's number. Rajeev found one graveyard looks suspicious. He digged it and found Parineet. He took her out. He gave mouth respiration to her. Parineet gained concious.
Neeti came there and hugged her. Later, Biji was excited to welcome Parineet and Rajeev to home. She disappointed seeing Neeti there .
In the upcoming episode viewers will see; Parineet will get surprised to see the decorations in her room. Neeti will show Vishal to Parineet and tell her surprise. Biji will question Neeti who he is? Neeti will tell her he is her favorite. Biji will question Rajeev who he is?
Neeti will tell her he isn't Rajeev but him pointing Vishal. Biji will introduce her both Parineet and Rajeev are husband and wife. Neeti is a third wheel inbetween them.
What will happen next? When will Parineet reveal the truth to Neeti? Will Rajeev save Parineet from Rakesh?
The upcoming episode will answer all our questions and stay in tune with our space for more updates