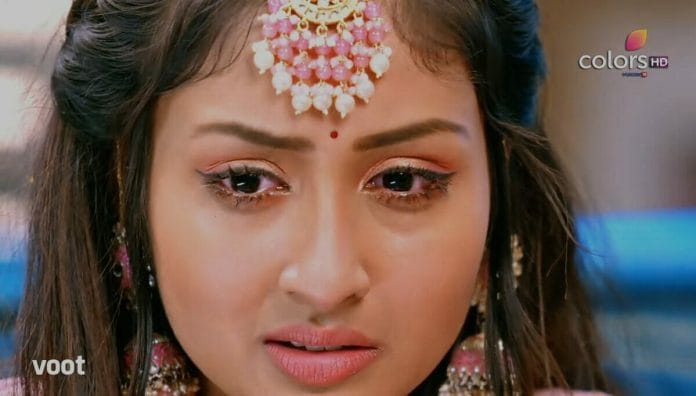 Parineetii Spoilers, Upcoming Story, Latest Gossip , Future Story, Latest News and Upcoming Twist on tellyexpress.com
Parineeti is Colors TV's popular show. This show never fails to entertain its audience with a unique story line. Now, the series is focusing on Parineet to take a wrong decision.
In the previous episode we saw, Parineet attend Neeti's call and put in speaker. Neeti questioned Sanju why didn't he came to meet her? She was waiting for him. She demanded him to take her to his house. It's her right to live with his family members. Parineet disconnected the call exposed Rajeev in front of all.
Neeti thought to go straight to his home after she discharged from hospital. Later, Parineet demanded Rajeev to confess the truth in front of everyone. She shared with everyone that Rajeev smartly used Ajay to diverted her.
He not only betrayed her but also her best friend Neeti. Why did he betrayed both of them? Gurinder demanded him to say the truth. His mom supported him and accused Parineet. Parineet questioned her who she tried to support?
Rajeev accepted his mistake and blamed his mom for the reason. He revealed to her she eyes on Parineet's property that's why she forced him to marry her. Gurinder lashes out at his mom. Later, Gurinder consoled Parineet.
In the upcoming episode viewers will see; Parineet will reach to hospital. Nurse will inform to Parineet that her friend gonna become a mom. Parineet will get shock to hear it. She will think how she will share to Neeti that both of their husband same and father of her child. She will decide to sacrifice her life for Neeti.
What will happen next? When will Parineet find out the truth? Will Parineet sacrifice her life for Neeti?
The upcoming episode will answer all our questions and stay in tune with our space for more updates.