Music videos are in the trend again and actors from the TV industry are doing extremely good jobs in all of them. From Mohsin to Jasmin, Shivangi to Surbhi Jyoti, Helly Shah to Gurmeet Chowdhury all are doing back to back music videos with popular singers or producers. Parth Samanthan who was last seen in Star Plus cult show remake "Kausati Zindagi Ki 2" as Anurag Basu is now back with another music video of him under T-series banner in an Arijit Singh original song.
The music video was released today and we must say that the entire presentation is not only eye pleasing but also so melodious to listen to as well. No vendor the entire presentation is well conceptualized and made. Parth was looking completely different after what his fans had seen him till now. His look was giving that raw Rajasthani flavour and the production quality from setting to location is beyond any adjective. The song was sung by Arijit Singh and he did a phenomenal job at it and the lyrics of the song written by Manan Bhardwaj are heart touching.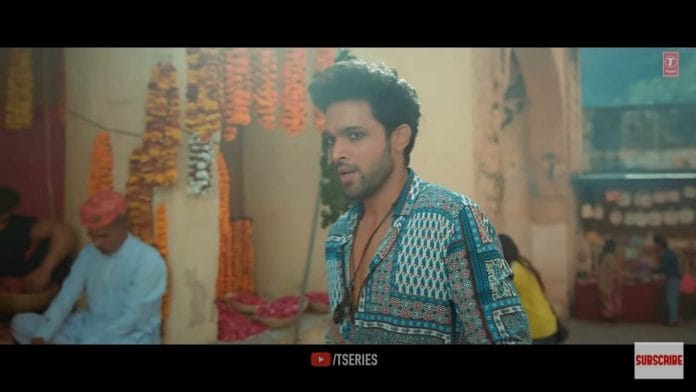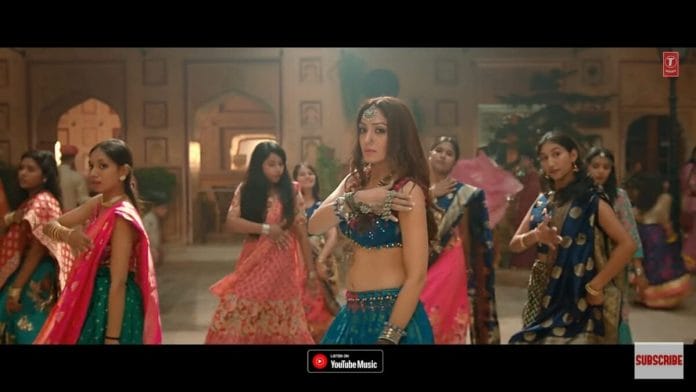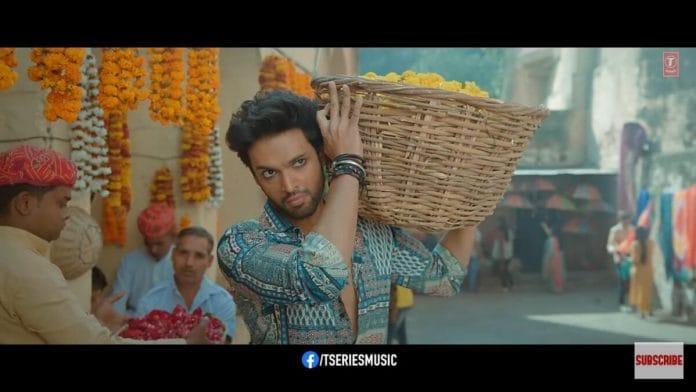 The music video started with a wide angle view of a desert where labourers are working and the prince of a royal family is meeting a fellow labour who looks different from his first look while returning to his palace. He has his fiance with him in the car but he asks that young man to accompany them to the palace as they need people to do chores for their wedding. The story starts from here on, the said labour apparently is one dejected lover who was in love with the girl who is looking at him with all guilt. Parth Samanthan portrayed the broken yet steady character of the man with utmost perfection. His eyes were speaking volumes and honestly he will not let you move your eyes away from him throughout the music video. His eyes are speaking different emotions of betrayal, ditching, disgust and anger at the same time. Apparently that girl helped the prince to get himself caught by the men of the palace for something he didn't do. So will she come back to him or will he take revenge or forgive her is all the story of the music video. Coming to the song, there is no doubt that singles released by T-Series these days are way better than the movie songs they are coming up with. Arijit Singh once again proved why he is the best and how versatile he can get with his singing style. This music video also features Khusali Kuma as the female protagonist who did her part decently. The song manages to capture the entire essence and culture of Rajasthan in this short span of the music videos. The video no where lacked the richness and loyalty that it served right from the first frame. The chemistry of Parth and Khushali is decent enough and moreover Parth is shining like a diamond among all. Also a huge applause to the composers for not exaggerating the music to include the Rajasthani touch, it is a fresh, unique and nice song however the story they chose is predictable and can leave a bad taste in mouth.
All in all we would like to give this music video a thumbs up and it is great for one time watch but you can listen to it as many times as you want. On work front, Parth can come back soon on OTT with Niti Taylor for another season of Kaisi Yeh Yaariyan.
****** Rate – 3.5/5