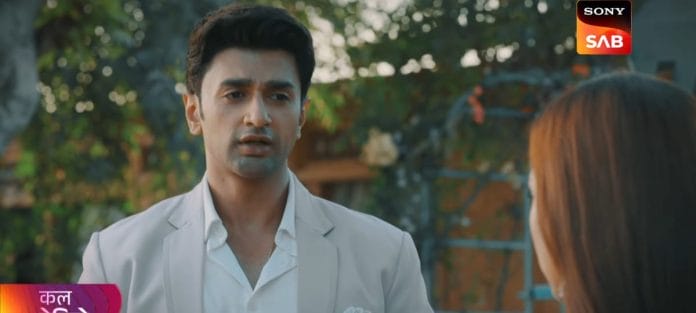 Pashminna Dhaage Mohabbat Ke Spoilers, Upcoming Story, Latest Gossip , Future Story, Latest News and Upcoming Twist on tellyexpress.com
In the Sony SAB show Pashminna – Dhaage Mohabbat Ke, Raghav is helping Pashminna again in front of everyone. So will this backfire? To know more check out below.
Earlier it's seen that, few men tried to misbehave with Pashminna in the forest so she ran away from there. Raghav saved her from those men. He lost his consciousness while fighting with those men. Those men got scared and escaped from there. Pashminna took Kabir's help to save Raghav. Doctor said injury is not deep.
Pashminna decided to tell the truth about Raghav to Preeti and called her mother. She learnt that houseboat association officers examined her houseboat and ordered Preeti to repair the houseboat. She sent mail to the owner of the company who is planning hotel business in her place.
Pashminna's aunt told Paras that she know he likes Pashminna. She said if Paras married Pashminna then he can help her without going against Kailash. Paras told her that Pashminna don't know about his feelings. She told that no one could dislike him.
Ayesha told Avinash that Sunil is cheating on Reeva and truth will come out one day for sure. Avinash assured her that nothing like that will happen. He thought his truth won't come out never.
In the upcoming episode, Tahsildar will ask locals that how many people think Pashminna's partner is not local. Many people will raise their hand. Preeti will tell Pashminna that everything is over. Raghav will come there and say that he was Pashminna's partner in the race and he is Kashmiri. He will say that no one can snatch houseboat from Pashminna.
Will Preeti misunderstand Pashminna?
Will Tahsildar accept Raghav's confession?
All these questions will be answered in the upcoming episodes.
To know what will happen next in your favorite show Pashminna – Dhaage Mohabbat Ke, stay tuned to this space.