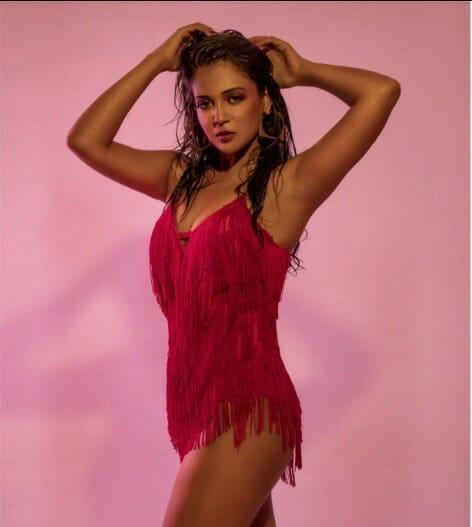 Gulki Joshi is adored for playing the character of Haseena Malik in Madam Sir.
The actress is surely breaking the record of Kavita Kaushik who is well known for playing the fittest cop ever. Gulki is making new record as cop Haseena
Every week the show is trended online for its high voltage drama. Madam Sir aka Haseen's screen presence receive extra appreciation from the fans. Her top notch performance is brilliant. No one other than Gulki could have brought the light to the character of cop Haseena.
Gulki has been a part of the shows that includes 'crime patrol', 'Adaalat', 'Piya Albela' among the others. But Madam Sir gave the actress a limelight to shine. Gulki took off from the show sometimes ago. Haseena was missed by the show fans. She made the re-entry as Haseena and fans of the show warm welcomed Gulki by trending the actress on social media.
Madam Sir is high on drama again. Everyone's favourite cop Haseena is delivering mind-blowing performance again. See here what fans have to say about the show current storyline:
"Maddam Sir is the best show in the world and my favorite character is Karishma singh and all characters are the best in the world"
"This show is very nice"
"Ek hi episode me action,drama,emotion,funny,sab feeling aa geya. Maddam sir is the best serial"
"Gulki's acting is on fire"
" thumbs on for Gulki joshi expression"
"Haseena malik reaction was just wonderful"
Without any denial Gulki is flawless as Haseena. Her determination towards the character is visible in the scenes of the show. Madam Sir is incomplete without Gulki aka Haseena.
This week too Gulki impressed the audience with her smartness and elegance. She is surely performer of the week.
Gulki Joshi is girl crush of many hearts out there. She celebrates 625K social media followers and counting. See Gulki's instagram handle here:
https://www.instagram.com/p/CkLR5EYvBSm/
Follow us for TV serial news and updates