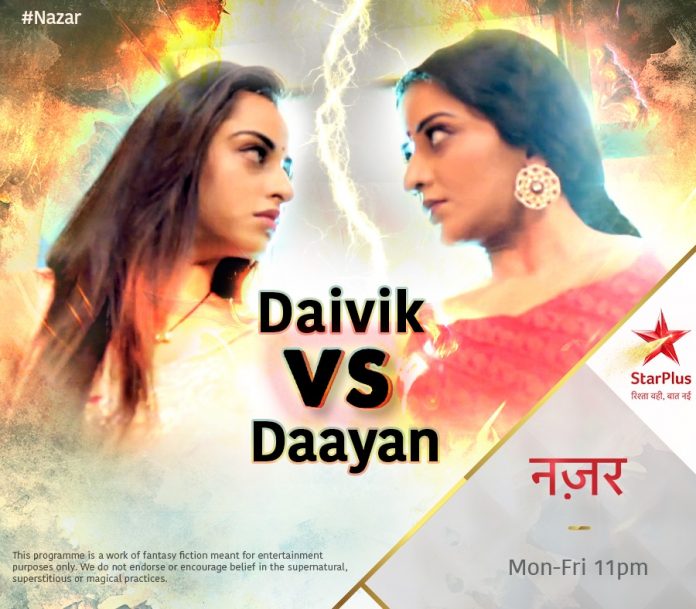 Star plus supernatural daily "Nazar" is witnessing some edge of the seat drama. With every passing episode, the level of curiosity and thrill is increasing. The audience is watching a well-crafted conflict between the protagonist and the antagonist side.
As we know that it was revealed earlier that Vedashree and Mohana are interrelated so in this way Mohona can cause harm to her by hitting or hurting her own self. Mohana as well as using the opportunity to her best and made a situation where Piya is bound to listen to her whims.
In the last episode of last week, the ardent fans of PiyAnsh have seen a heart-wrenching moment with Ansh attempts and finally killed Piya in the show. Though he was aware of the truth as the needs of the hour, they have to take this step.
On the other hand, Vedashree is slowly losing her grip from life and the family members get worried about it. Later on, Shekhar decides to take a risk and decides to give Vedashree the tablet. In tonight's episode of the daily viewers will get to see Piya is safe and alive and Mohana will come to know about it. They will foil her devious plan of destroying their relation and kill Piya.
Ansh and Piya will declare that they were just acting and fooling her all this while. This comes down as a huge shock for Mohana and in a feat of rage, she throws her master plan in the field. Here the tablet Shekhar will give to Vedashree will start turning her in blue.
Nishant told that you are wrong in choosing and you make her eat the tablet for death. This left Shekhar in utter shock and he will feel helpless.
Later on, Piya decided to do a selfless act to save the life of Vedashree. For more updates keep a watch on this.