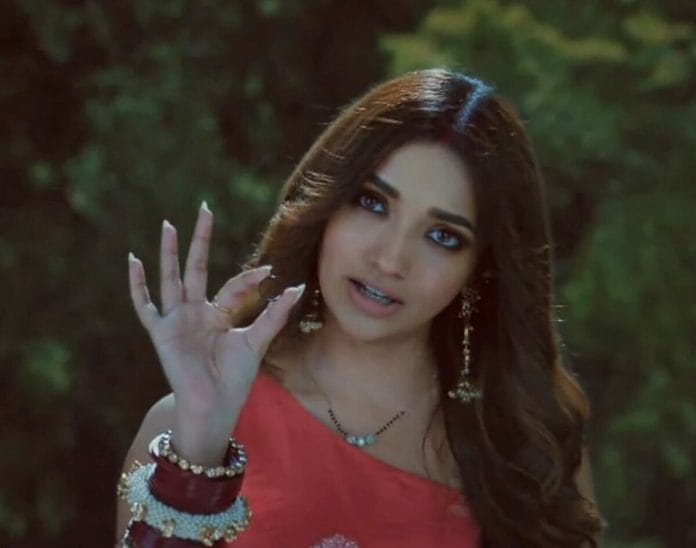 Pishachini Spoilers, Upcoming Story, Latest Gossip , Future Story, Latest News and Upcoming Twist on tellyexpress.com

Colors' popular supernatural show, Pishachini, is gearing up for more drama, with Pavitra and Rocky devising a plan to release Sanchit from Rani's spell.
Previously, it was seen that the courier boy delivered a big box which was sent to Shikha to the Rajputs. The Rajputs were curious to know what was inside the box. Rocky began to unwrap it. Suddenly, the box started to move, which made the Rajputs scared. A man came out of that box holding a teddy.
Shikha called out that man as Veer. She came running to him. She introduced Veer to her family. Veer stopped at the doorstep of the house and entered inside when he was called thrice by the family members. This created suspicions in Pavitra's mind, since Pishach should be called thrice by the house members to enter any house.
She shared her doubts with Rocky, but he said that Veer was just too shy. Pavitra discovered a way to release Sanchit from Rani's spell. Rocky and Pavitra devised a plan for the same. They kept Rani busy playing a game with the family while Rocky took Sanchit apart.
In the upcoming episode, it will be seen that Pavitra and Rocky will manage to take Sanchit away from Rani. They will try to release him completely from Rani's spell. Just then, Rani will arrive there and will say that their plan is flopped.
She will flaunt that they can't save Sanchit as he's trapped in a ring. Pavitra will show Rani the ring which she is using to control Sanchit. Rani will be shocked to see the ring in Pavitra's hand.
What will Rani do now? Will Pavitra and Rocky be able to save Sanchit from Rani? Who is Veer in real?
Stay tuned to this space for the latest updates of your favorite shows.