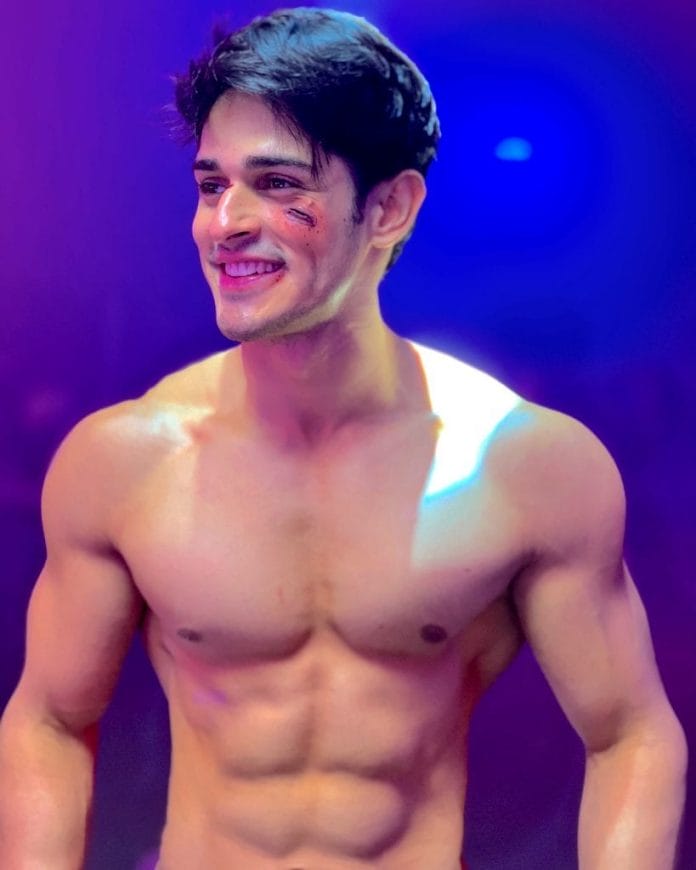 Priyank bowled over this comment by Ekta Kapoor!
Television's lover boy Priyank Sharma became an instant hit with the masses especially the girls with his chocolate boy looks & flamboyant style. His popularity only grew after he appeared on the reality show Bigg Boss last season opening doors of opportunities for the Delhi boy.
Priyank did his second music single with the Kakkar siblings that is based on teenage romance & will now be seen in Punch Beat, a coming of age college campus drama. Television czarina Ekta Kapoor released a photo of the cast with Priyank flaunting his chiseled bare back.
At a city event, Priyank couldn't stop gushing over this comment by Ekta Kapoor, source adds, 'During the launch, Ekta Kapoor was present & made a sweet remark on Priyank complimenting his acting but moreover talking about his abs referring him as the next superstar. Sameer Soni further added Ranbir, Ranveer watch out, he's your competition.'
Does this mean Bollywood doors are opening already for this new kid on the block!