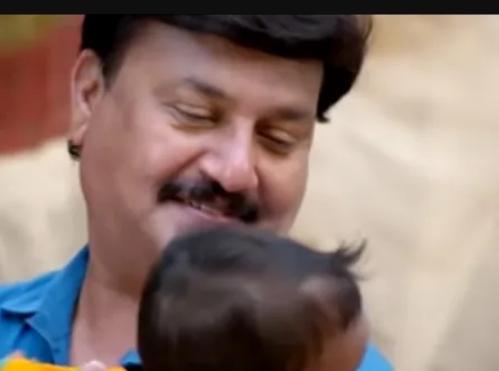 Pudhu Pudhu Arthangal Upcoming Story, Spoilers, Latest Gossip, Future Story, Latest News and Upcoming Twist, on TellyExpress.com
Zee Tamizh Popular Tamil drama Pudhu Pudhu Arthangal is a drama about Lakshmi a widow who lives in the "Sneha Apartment", takes care of her home, and faces all life issues with peace. In an embarrassing situation, Hari tied a knot around Lakshmi's neck. Lakshmi and Hari's wedding stopped after the child's death.
In the previous episode, Hari sought Narmada's help to take the child for vaccination. Lakshmi and Santhosh tried to comfort Pavithra. Lakshmi pined for the child's love. Narmadha lied to Hari fans.
In today's episode, Hari shares his woes with the child. Narmadha suggests an idea to Hari. Hari is disturbed when she tells her to marry her. Hari is confused by Narmadha's words. Hari thinks of the child's future. Hari decides to marry Narmadha.
Narmada and Hari go wedding shopping. Santhosh's friend informs Santhosh of Hari's whereabouts. Santhosh looks for Hari in the streets. Narmada collides with Santhosh. She invites him home to first aid. Santhosh is happy to see Hari there. He shares Lakshmi's condition.
Santhosh invites him home. Hari slaps him for revealing the truth to the family. Narmdha overhears Hari and Santhosh. Hari fails to reveal the truth about the child. Hari refuses when Santhosh invites him home.
Will Hari marry Narmdha? Will Pavithra change her decision? Will Lakshmi apologizes to Hari?
Will Lakshmi bring Pavithra back home? Will Santhosh unite Hari and Lakshmi?
Will Lakshmi marry Hari?
Keep checking this space for the latest update on your Zee Tamizh shows.