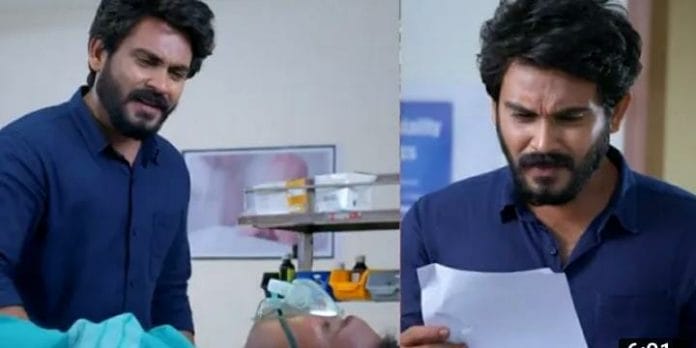 Pudhu Pudhu Arthangal Upcoming Story, Spoilers, Latest Gossip, Future Story, Latest News and Upcoming Twist, on TellyExpress.com
Zee Tamizh Popular Tamil drama Pudhu Pudhu Arthangal is a drama about Lakshmi a widow who lives in the "Sneha Apartment", takes care of her home, and faces all life issues with peace. In an embarrassing situation, Hari tied a knot around Lakshmi's neck. Now the serial concentrate on Lakshmi and Hari's wedding.
In the previous episode, Lakshmi's MD realized his mistake and he apologized for his actions. He reappointed Lakshmi.
The residents are busy with Lakshmi and Hari's wedding work. Santhosh attacked the goons to save the child.
Santhosh sought his friend's help to stop Rathinkumar. Lakshmi gifted a chain to Santhosh. Lakshmi asked Santosh to put the chain around the child.
In today's episode, Hari worries about pre-wedding photoshoots. Lakshmi refuses when Pavithra urges her to wear a frock. Pavithra convinces her. Lakshmi cooperates with Pavithra. Later, Hari and Lakshmi are getting ready for their pre-wedding photo shoot. Hari becomes speechless with Lakshmi's beauty. prewedding photoshoot.
Santhosh and Pavithra guide Lakshmi and Hari on how to pose for the pre-wedding. At first, Lakshmi and Hari were hesitant to pose. Thiruventkam irks to see Lakshmi and Hari. Latter, Santhosh and Pavithra click a pic with them.
Lakshmi, Hari, Santhosh, Pavithra, and the child take a pic. Santhosh urges Thiruventkam to pose. Elsewhere, The broker gains consciousness. He wishes to meet the person who was admitted to the hospital. The doctor calls Santhosh.
The broker reveals the truth to Santhosh. Santhosh is aghast when he learned the truth about the child. He is shattered to see the evidence. Santhosh avoids the child after learning the truth.
Will Santhosh accept the child?
Will Lakshmi marry Hari? Will Lakhsmi reveal the father's name of the child?
Keep checking this space for the latest update on your Zee Tamizh shows.