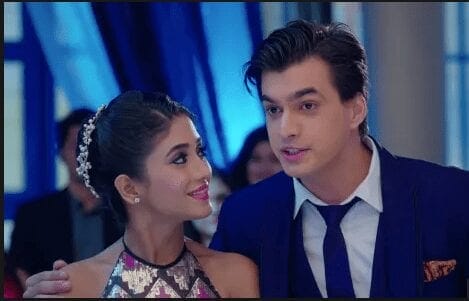 High voltage drama in Yeh Rishata Kya Kehlata Hai as Kartik and Naira has planned a trap for Puru Mama.
In Star Plus longest running show Yeh Rishata Kya Kehlata Hai viewers will witness some edge of the seat drama.
Naira told Kartik about Puru evil intensions. Later Kartik said sorry to Mansi for not being a good brother. He also asked her why she didn't tell anyone about this harassment from so many years. Mansi says to Kartik that she was scared as Purshottam is dadi's brother and no one will believe her.
Kartik and Naira asked Mansi to help them so that they can expose Puru Mama. Mansi asked them to let go off this matter but Kartik and Naira convinced her, and they all planned a trap for Puru.
Now in the upcoming episode will see Kartik and Naira will organize a masquerade party to expose Puru. In the masquerade party Naira will expose Puru mama claiming that he misbehaves with the girls and tries to touches them inappropriately. Puru and Naira will do argument and Puru will say he know she doesn't have any solid proof against him. Meanwhile Kartik will connect speakers, everyone out there will be shocked to hear when Puru Mama will admit that he is at guilt, and he has done all that. Dadi will get scared too thinking that Puru will get exposed but he will turn the table around and change his statement mixing it with Ila's dream. He will say that to fulfill her dreams he has bribed peoples and has used his sources too. Ila cries. Naira and Kartik this trap against Puru mama will fail.
But his lie will not last long and ahead in the upcoming episode Kartik and Naira plan B, will expose Puru Mama in front of all and Dadi too will slap him.
So how and what is next plan of Kartik and Naira to know more stay tuned with us till our next update and keep watching the soap Mon-Fri at 9:30 PM on Star Plus.