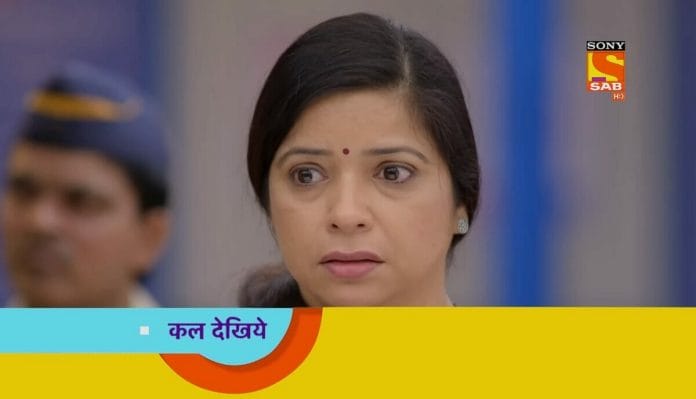 Pushpa Impossible Spoilers, Upcoming Story, Latest Gossip , Future Story, Latest News and Upcoming Twist on tellyexpress.com
Sab Tv popular show Pushpa currently focuses on Pushpa struggling to choose between Ashwin's marriage and award ceremony while also handling Neelima issue.
Previously we have seen that, Varsha manipulated Pushpa doing emotional act using children to trap Pushpa. Pushpa fell in her act and promised to help her. Kaku wanted to speak with Adhik and Mitali but Varsha and Pranav thought of ways to escape it.
Ashwin comforted Chirag and made up with him for lashing out a him. Bapodhara visited Ramesh in jail and taunted him for making his job easier. He wished that he remained in coma forever. Pushpa celebrated Diwali with kids. Neelima's case got a special hearing on Diwali and Pushpa got ready to meet her.
Sonal and Manish praised Deepti's Rangoli while Pushpa called them. She wished everyone for Diwali and discussed about sangeet practice. Pushpa told about she in a hurry for Neelima's case. Deepti expected her mother to give witness in the favour of Neelima
In the future episodes we will witness, Bapodhara will plan to send Prarthana to his hometown and will turn deaf ears towards her pleas. She will share it with Chirag and will leave angry at him.
Will Neelima gets bail? Will Chirag help Prarthana? Will Pushpa attend Ashwin's wedding?
All these questions will be answered in the upcoming episodes.
Stay tuned for more details.