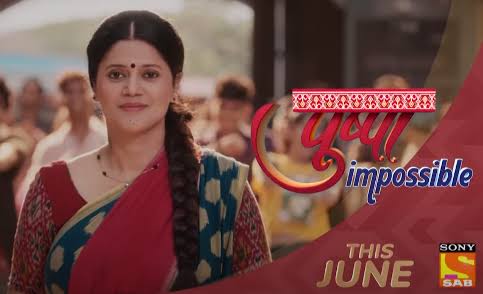 Pushpa Impossible 10th December 2022 Written Update on TellyExpress.com
The episode starts with Bapodhara asking Pushpa about the costly jewels. He expresses his doubt and Pushpa decides to keep it low so that Kunjbala doesn't get to know the truth. Sonal comes there and saves Pushpa saying that it's common gift for children from them. They leave and Bapodhara think that he knows well that Pushpa's jewels were stolen. He decides to blast the bomb on right time. Inspector alerts traffic police about the thieves. Bapodhara learns from Kunjabala that the jewels Pushpa presented on her name were hers. He says it to Kunjbala who gets angry about the same. She comes to Pushpa and asks her to show her jewels as she needs to ward evil eyes off too. Pushpa gets scared as her fear comes true.

Pushpa comes with the jewels and Kunjabala opens the boxes. She finds her jewels in it. Pandit urges to go forward with the wedding but Kunjabala says that wedding can wait. She confronts Pushpa to say the truth. Sonal and Manish tries to say something but she doesn't let them speak. She insults Pushpa while Bpaodhara enjoys the show. Manish steps forward to reveal that it was his and Sonal's job and explains what happened. Kunjbala asks them not to pull curtain on Pushpa's mistake. Kaku says that in her anger she couldn't see something beautiful. She says that in all the weddings she only found boy and girl's family competing in wedding. In this wedding they are witnessing the understanding and unity of two families and their mutual respect for each other.

Kunjbala asks her to not sugarcoat things and demands Pushpa to apologize. Deepti stops Pushpa from apologizing as whatever she did was to save the family's reputation and she won't let Pushpa apologize. Pushpa stops Deepti from speaking against elders and is ready to apologize to their own people. She apologizes to Kunjbala when Police comes there and hands over the jewels to her. He says that the thieves were a frequent stealers and thanks to their quick report they managed to catch them. Pushpa and everyone thanks them. Sonal takes the jewels and keeps it in separate plate and Kunjbala feels ashamed. Wedding rituals takes place. Sonal and Manish apologize Pushpa for his mother's behavior. Pushpa asks them not ot as she was not wrong. She says she did feel bad but Deepti taking stand for her made it disappear. She says he's blessed to have Deepti and people like them as her samdhis. She promises to not let a tear drop from Deepti's eyes and they gets emotional.

Precap: Lawyer will call Varsha and will say that he's outside Bapodhara chawl. He will say that they only need to get signature from Radha Kaku and Pushpa as witness. Pushpa will hear as Varsha will ask him to make the property transfer papers ready. She will get shocked seeing Pushpa there.
Click to read