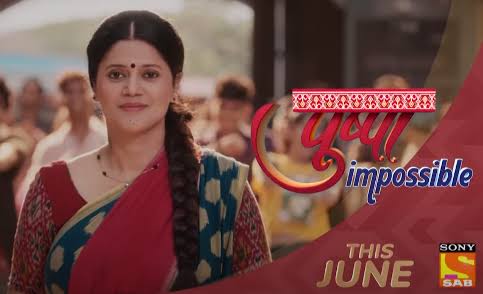 Pushpa Impossible 11th January 2023 Written Update on TellyExpress.com
The episode starts with Pushpa's children encouraging her to write with left hand. Pushpa asks them to try it themselves and they all struggle to do it. They agree that it's difficult. Pushpa asks when it's really difficult to write few lines how could she write complete test. Chirag recalls Ashwin's words and decides to see Dharam in hospital. Chirag visits the hospital but gets stunned seeing the tight security. Manoj meets him and understands why he was here. He says about the fingerprints taken and asks him to be patient. Chirag asks how did they get his dead father's fingerprint but Manoj doesn't reveal anything. Bapodhara announces to chawl members that redevelopment plan is off for now due to some dispute with both families. Ashwin exposes his hypocrisy of betraying both Janani and Raidhan group for various reasons and calls out his greediness.
Pushpa reminds him about Damini's statement in court who said that the house belongs to those who stays there for more than 16 years. She says that they don't want to face the consequences of his greediness. Everyone stands with Pushpa while Bapodhara thinks that he can't reveal the real reason behind the incomplete paper work. DCP presents legal papers to Dharam's lawyer to take Dharam's fingerprints. Lawyer scolds them for taking Dharam's signature without his consent. DCP says they have power for it and reads the report. The report states that their fingerprints don't match shocking DCP while Dharam sighs in relief. Prarthana meets with Pushpa and says to her about attendance lacking for Chirag a s he doesn't come to college at all. Pushpa gets shocked hearing it. She sends Rashi to school and she goes to Chirag's college. Saran asks for Pushpa to Rashi who says that she got held up with another issue. Saran is worried about Pushpa's continuous issues that could affect her studies but Rashi says that she's working hard.
Pushpa visits college and meets Principal who immediately identifies her. She speaks about Chirag with him and he agrees to give him a chance. Chirag learns from Manoj that fingerprint doesn't match and thinks he's not his father. Manoj says that there are many cases which could alter fingerprints and says they can't be sure. Chirag wonders why Police are after his father and what did he do. Dharam recalls burning his hand in the fire accident and Doctor saying that his fingerprints would be changed as the outer part is burnt. He feels thankful about it now. Mansi asks Dharam why would the Police think that he's long dead Ashwin's father. Dharam feigns innocence. Dharam asks Doctor when could he get discharged. Doctor says that he would be discharged right after removing his band aid. Dharam sighs in relief. Bapaodhara is thinking about Dharam's voice.
Precap : Dharam's band aid will be removed and Ashwin and Chirag will come there to get Mansi's signature in a document. Chirag will see his face ang gets shocked so does Ashwin.
Click to read