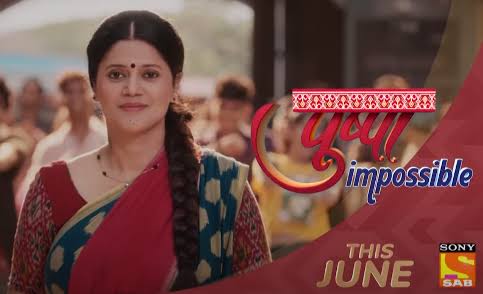 Pushpa Impossible 12th August 2022 Written Update on TellyExpress.com
The episode starts with Nanavati getting shocked to learn about Ashwin's bribery scam news from Saran. He says about seeing Rashi in restaurant who was happily dining and believes that the family is still not aware about it. They feel bad for Pushpa. Prarthana brings food for Chirag and feels bad about Ashwin's scam. She says that she would've believes if it was him but Ashwin could never do it. Chirag is also worried as Pushpa's tiffin business as well as Ashwin's Job both are not there and is worried about Family's economy. Prarthana asks him to go to work as when Pushpa can manage studies and business simultaneously why can't he. Chirag thinks to do something.
Pushpa is worried when Ashavari consoles her saying that Deepti will definitely find a proof to prove Ashwin innocent. Bapodhara comes there with Ashwin's bribery news and sticks it on notice board. He mocks Pushpa for first Chirag and now Ashwin's picture appearing on daily paper. He questions her upbringing. Pushpa says they were framed but Bapodhara mocks her for it too saying that only her children are getting framed out of all and continues taunting her. Pushpa gets furious and asks him to not force her to curse him without even considering about her friend's life and is devastated.
Deepti comes to office and sees Pramod going to meet Mrs. Roy. She checks his room for proof but couldn't find anything. Roy says Pramod that along with Ashwin they have decided to punish Deepti too. Pramod mocks Deepti showing Ashwin's news while Mrs. Roy suspends Deepti too shocking her. Deepti calls Ashwin and says about her suspension too along with him. Pushpa is devastated. Deepti says about it to Manish who decides to do something about it.
Nanavati comes there and sees the news cut out as well as the notice on Pushpa's house. He asks for tea and Pushpa asks Mahendra to bring it for him. Pushpa asks him to get to point by asking her about the news and notice. Nanavati expresses his trust on Pushpa's upbringing and is sure it was framed. Bapodhara thinks to add salt to wounds and asks Nanavati if he has planned to evict Pushpa from school with all that happened. Nanavati says that he's also there to discuss about school only.
Precap : Pushpa and Rashi will be on their way to school when someone will smear mud water on them while riding in car. Pushpa will lash out at them and was about to throw stone at the car when the car comes back. A lady gets down from the car .
Click to read