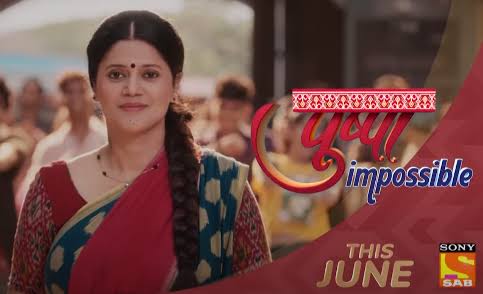 Pushpa Impossible 15th September 2022 Written Update on TellyExpress.com
The episode starts with Doctor saying Bapodhara saying about Dileep getting arrested and someone bailing him out. He recalls Dileep coming back to harass him and Bapodhara asked him to vacate the house. However Dileep didn't agree and Bapodhara once again threatened to call Police. Dileep threatened him to end him if he tries doing the same. At present Bapodhara says that Dileep was a real demon and he could see that in his eyes. Prarthana asks what happened later for which Susheela scolded her to not remind it. Bapodhara feels bad for throwing Susheela out the house and regrets for his actions. He apologizes Susheela for the same who asks him to let it go as he already apologized for it.
Sonal comes back home and says Manish that she met with D 'Souza who couldn't stop from showering praises on Pushpa. She says that D' Souza always wanted to learn music but she couldn't do it in her young age. However after seeing Pushpa she also wants to pursue her music classes. She says that being an uneducated woman Pushpa managed to inspire educated rich woman and is really proud of her. She says that even she has a passion to study Interior designing in abroad and will decide to follow her passion. Manish jokes with her to leave for it after Deepti's marriage. Sonal makes it clear that it's just online course and she don't have to go there.
Pushpa is terribly ill and Doctor prescribes her to take complete rest. Pushpa says that she needs to prepare for Test but Ashwin takes for him. Everyone rushes to Pushpa and asks about her heath. Pushpa asks Rashi to play Kishore Kumar music and recalls her father. Rashi puts her to sleep. Prarthana says Chirag that there was definitely terrible fight between both their father and Chirag says Bapodhara is venting that frustration on them. Prarthana asks about his business for which Chirag says that he don't have enough money to buy materials and make banners.
Kaku sees Pushpa holding book even in sleep abs advises her. Mahendra comes there with Golu for having tea and checks her health. Pushpa makes them one. Prarthana gives her saving to Chirag for his business and offers ti become his business partner. At first Chirag refused but later agreed for Prarthana. Prarthana thinks that age wants to be both his business as well as life partner.
Precap : Pushpa will be scared about her exam. She will start giving her exams when on by one many students will start falling sick. Pushpa will rush to help then when teacher will ask her to concentrate on her exams while they will take care of the children.
Click to read